Trailer, Gameplay, & Screenshots
About this game
Summary
In this RPG, you control a human who falls underground into the world of monsters. Now you must find your way out... or stay trapped forever.
System Requirements
Recommended
OS: Windows XP, Vista, 7, or 10
Processor: 2GHz+
Memory: 3 GB RAM
Graphics: 512MB
Storage: 200 MB available space
Minimum
OS: Windows XP, Vista, 7, 8, or 10
Memory: 2 GB RAM
Graphics: 128MB
Storage: 200 MB available space
Gamer Reviews
122422 Reviews
9.57
NA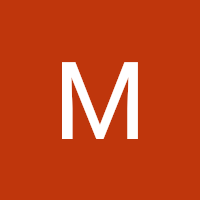 10.00
A true gem, no play through is ever the same and what's more the game lets you know it knows you have played, with regular comments about your previous play through. Constantly suprised when I play again.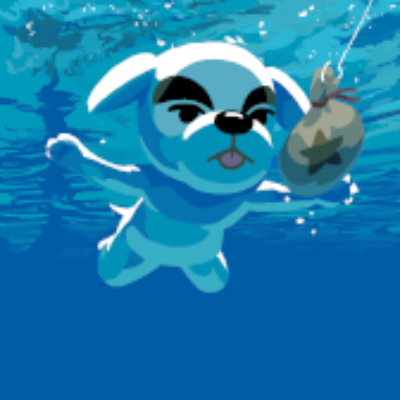 10.00
I remember when this game was about to come out several years back. I saw faint rumblings of hype online about how this small indie Kickstarter project was finally going to be released and it piqued my interest. I knew next to nothing about the game at the time, but I decided on a whim to give it a shot the day it dropped because it was relatively inexpensive and could run on my old crummy laptop I owned at the time. To say this game surprised the hell out of me would be an understatement. Upon finishing the last route, it immediately became one of my favorite games of all time. To this day, that hasn't changed.
If you still haven't played this game and are interested in giving it a try, I highly recommend you go into it blind. Don't watch any playthroughs or read any reviews containing spoilers. Trust me, it's best experienced this way.
I first played it when it came out on Xbox with xboxgamepass, before that I just watched gameplay of the game, when it came on xbox, i didn't think that it would be good but I still tried it.
Story: A realm where monsters were banished after war broke out with humans. ... Most of them are fought, with the human choosing whether to kill them or to spare and even befriend the monster. During their travels, the human learns the cause of the war between humans and monsters. And suddenly you dropped into a place full of monsters and you're human. The monsters there hates human and you're supposed to find a way out of the place. I'm not gonna spoil the story because it's a masterpiece.
While doing so, you'll face by monsters who are trying to kill you, you could either kill them or spare them, each choice you do matters alot. And once you kill, the people will know and they'll hate you. One thing that makes undertale amazing is the Characters, they are so likeable. I'm not gonna spoil it but it's something you should experience blind without any spoilers. Though, the game has been out for years and you've probably seen most of the characters but if you haven't, then don't search for spoilers are it can lead to you leaving the game as you seen alot of spoilers already.
Music: Undertale has amazing music, especially boss fights, the music really fits with the background scenery. It's a type of music you would want to hear for the rest of your life, the music gets better the more you progress through the game.
Here's the Full Ost of Undertale (It's amazing) :https://youtu.be/TIokr8jJPkM
It takes about 2-6hours to complete the game. And once you're unsatisfied with your outcome of the game, you could always restart and change it. Playing it a second time makes you appreciate the character writing and design the developers created.
Undetale is amazing, once finishing it, you would either hate it and move on or you want more of it. Its music is something i cannot forget. 10/10. And, As of now, October 10,2021. Deltarune demo is out and you could try it before the full game comes out.
Undertale is a game which i wanted for so long, a short story-rich game which i want more of after completing it. A short game which you could finish in one night and for most poeple, they want more of it. And that what makes undertale "undertale"?. I mostly love it because of its music.
10.0
Undertale feels less like passively watching a sitcom and more like bullshitting with old friends, and this gives the game the disarming effect that smart comedies often have. Because Undertale made me laugh, I was able to trust it when it wanted to shift in tone to address trends in contemporary game design and culture. The result is a game that has both an anime loving dinosaur doctor and the resonant message that we can love games (and lots of other things) without feeling the need to wring every last ounce of content from them.
10.0
It's hard to express just how much I adore Undertale without spoiling anything significant, but that's what I love about it. It tells its story in such a dynamic way, and with such a great understanding of the RPG player's mindset, that it couldn't have been told in any other way. It's a masterfully crafted experience that I won't forget any time soon.
9.10
The fact that this is basically a one-person project only makes it more impressive, from the excellent use of simple graphics to convey emotion, to the fantastic lo-fi soundtrack. It may or may not be the best RPG you play this year, but it's certainly going to be one of the most worthwhile—as memorable as anything in, say, The Witcher 3, and every bit as worthy.