Trailer, Gameplay, & Screenshots
About this game
Summary
In this RPG, you control a human who falls underground into the world of monsters. Now you must find your way out... or stay trapped forever.
Also available on
System Requirements
Recommended
OS: Windows XP, Vista, 7, or 10
Processor: 2GHz+
Memory: 3 GB RAM
Graphics: 512MB
Storage: 200 MB available space
Minimum
OS: Windows XP, Vista, 7, 8, or 10
Memory: 2 GB RAM
Graphics: 128MB
Storage: 200 MB available space
Gamer Reviews
119358 Reviews
9.57
8.91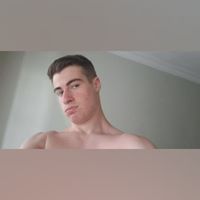 10.00
It has really good soundtracks and story.
9.00
*work in progress* x)
i might change the rating once it's finished
Aggregate Gamer Reviews
9.50
Undertale took me about six hours to complete my first playthrough, but every one of those hours is special, and I immediately dove back in to explore some of the additional content. Undertale may not be the prettiest game at the ball, but it is a fantastic, unique take on a classic genre that defies all expectations.
10.0
Despite having beaten it, it's exciting to know that there's so much more than simply what I've seen. The complexities woven deeply into this initially unassuming RPG are enough to keep you invested long after you've watched the end credits for the first time. It's been a long, long time since this style of RPG has grabbed me as Undertale has, and even longer since a small independent effort has been so ambitious, impressive, and unquestionably successful.
10.0
Undertale provided me with many hours of laughter, happiness, and warm, fuzzy feelings, all the while surprising me with some truly sad and shocking moments out of the blue. It's the kind of game that I'll want to replay many times in order to see how all of the various choices play out, and I'm sure I will remember it fondly for years to come. I hope everyone else can find as much joy from playing Undertale as I have!