Trailer, Gameplay, & Screenshots
About this game
Summary
In this RPG, you control a human who falls underground into the world of monsters. Now you must find your way out... or stay trapped forever.
System Requirements
Recommended
OS: Windows XP, Vista, 7, or 10
Processor: 2GHz+
Memory: 3 GB RAM
Graphics: 512MB
Storage: 200 MB available space
Minimum
OS: Windows XP, Vista, 7, 8, or 10
Memory: 2 GB RAM
Graphics: 128MB
Storage: 200 MB available space
Gamer Reviews
122391 Reviews
9.57
NA

9.60

10.00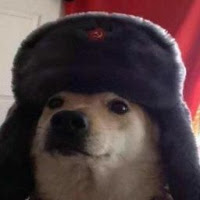 9.30
One of the best stories i've ever known so far. In the game, you can choose your own path. Are you a friendly player, be friends with everyone. Are you merciless, kill everyone without showing honor or kill who you want and be friend with others, it's all up to you. The game has a beautiful music and a lot of easter eggs. If you decide to buy this game, i recommend you to enter every single door and interreact with all NPCs. The game is story rich so never skip a dialouge. This game is one of those limited games that has a touching story, Undertale is totally worth your money and time.
9.10
The fact that this is basically a one-person project only makes it more impressive, from the excellent use of simple graphics to convey emotion, to the fantastic lo-fi soundtrack. It may or may not be the best RPG you play this year, but it's certainly going to be one of the most worthwhile—as memorable as anything in, say, The Witcher 3, and every bit as worthy.
10.0
Despite having beaten it, it's exciting to know that there's so much more than simply what I've seen. The complexities woven deeply into this initially unassuming RPG are enough to keep you invested long after you've watched the end credits for the first time. It's been a long, long time since this style of RPG has grabbed me as Undertale has, and even longer since a small independent effort has been so ambitious, impressive, and unquestionably successful.
9.50
Undertale took me about six hours to complete my first playthrough, but every one of those hours is special, and I immediately dove back in to explore some of the additional content. Undertale may not be the prettiest game at the ball, but it is a fantastic, unique take on a classic genre that defies all expectations.