PC - Windows
Tribes of Midgard
Gamer Reviews
9128 Reviews
9.09
NA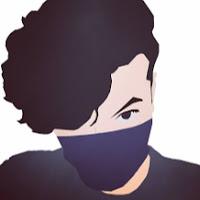 5.00
I was so excited for this game that I pre-ordered it. It was first time ever I had ever pre-purchased any game. But it turned out to be disappointment for me. It's fun while playing coop but single player soon became unforgiving chore of harvesting souls with no time to rest and enjoy the surrounding. Survival mechanics felt shallow but at least combat was good.
Aggregate Gamer Reviews
7.00
When you're playing with your whole clan, Tribes of Midgard is an exciting, hectic, co-op rush to hold off enemies and the elements – It's just a bit too unforgiving if you want to go it alone. Slaying a mighty jotun and racing against the coming of Ragnarok makes for plenty of Norse-flavored fun, but I longed for the chance to explore and interact with its world and systems with less constant upkeep, and at my own pace.
8.40
It is not often that a game attempts to fuse elements from so many genres. Usually, the result weakens the overall experience but Tribes of Midgard is that rare exception, a game in which all the disparate parts resonate and reinforce each other. The early levels can grow a bit repetitive but exploration, crafting, and combat continue to engage throughout. Tribes of Midgard should appeal to fans of action RPGs, survival games, co-op PvE and of course, the rich tapestry of Viking combat, lore, and culture.
7.00
Tribes of Midgard is a solid foundation for an accessible survival game with roguelite elements, but needs a number of both major and minor reworks to its elements for achieving that goal. As it stands now, it's not impossible to have fun with the game, but requires putting up with quite a few annoying decisions and mechanics that reduce the game to a pure grind. Tribes of Midgard can definitely evolve with a couple of seasonal updates but isn't anything exceptional at this point.