PC - Windows
Tom Clancy's Rainbow Six: Vegas 2
Trailer, Gameplay, & Screenshots
Buy now
About this game
Developer: Ubisoft Montreal
Summary
Tom Clancy's Rainbow Six Vegas 2 -- the sequel to the award-winning next-generation first-person shooter -- returns to Sin City. Tom Clancy's Rainbow Six Vegas 2 is your last chance to rescue America's sexiest city from an escalating terrorist siege that will force you into heart-pounding action from beginning to end. The best are back and this time winner takes all.
System Requirements
Minimum
OS: Windows® XP/Vista (only)

Processor: 3 GHz Pentium 4 or AMD Athlon 3000 (3.5 GHz Pentium 4 or AMD Athlon 3500 recommended)

Memory: 1 GB of RAM

Graphics: 128 MB DirectX 9.0c-compliant, Shader 3.0-enabled video card (256 MB recommended) (see supported list*)

Sound: DirectX 9.0c-compliant sound card (NVIDIA nForce or other motherboards/soundcards containing the Dolby Digital Interactive Content Encoder required for Dolby Digital audio.)

DirectX: DirectX 9.0c

Hard Drive: 7 GB free

Peripherals supported: Windows-compliant keyboard and mouse, Xbox 360 Controller for Windows

Multiplayer: Broadband Internet connection with 128 kbps Kbps upstream or faster.

*Supported video cards: ATI RADEON X1600-1950
Gamer Reviews
3681 Reviews
8.51
NA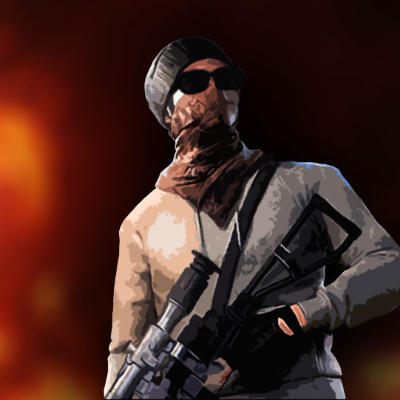 8.50
Provides a nice enough tactical shooting experience. Even though the game looks dated, the gameplay is still enjoyable.
Aggregate Gamer Reviews
7.00
Rainbow Six Vegas 2 for the PC is the weakest of all the versions due to its poor optimization, broken textures, and questionable AI. However, it still features all the same action and content as its console counterparts, and it's a decent tactical shooter in its own right. Though its flaws and foibles prevent it from being something you'd want to pay the full price for, you could take riskier gambles than putting a couple chips down on Rainbow Six Vegas 2.
7.50
So for the friendless few, am I suggesting you don't buy Vegas 2? No. It's never less than engaging, even if you've died a squillion times. Yes there are elements of broken game design that could so easily be fixed, and Ubi's treatment of the Unreal 3 engine is close to abuse with some of the ugliest, blandest textures you'll ever see.
7.70
Rainbow Six: Vegas 2 offers much of what the first did on PC, though this time it's wrapped up in a much more stable package, features a better unlock system, and has an expanded set of multiplayer modes. While the single-player feels tired and rehashed, the multiplayer versus modes and options for cooperative play should keep you entertained.