PC - Windows
Tom Clancy's Rainbow Six Siege
Gamer Reviews
650628 Reviews
8.80
NA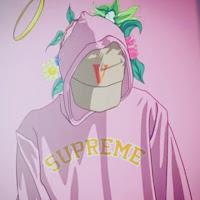 10.00
I don't know if I can curse but god dang this is the best freaking game on the planet, I wish they had story mode leading onto the base and plot online and make it into an actual story mode, I spent so much money I would be rich if I didn't have this game, but it is fun, you don't need to spend money but this game is a 10, the operators are awesome, the new operator and year is a game changer, and I hope you guys get into this.
EMAIL ME, reply and i'll help...
A solid fps. I do not like fps games because i think there not as fun as other type of games, but with rainbow six i felt a little more excited to play. It is a more tactical game, with different characters, all of them with different skills and weapons they can use, and all of them have a main purpose in the game. The maps are also very nice and the events are fun too. Solid game.

10.00
5.00
Rainbow Six Siege's core concept, namely its destructible world and reliance on communication-based strategy, is strong, but everything surrounding it seems to falter. From the fact that it has some of the weaker hit detection we've seen in a retail shooter this generation, to its severely downgraded visuals and early server issues, Rainbow Six Siege is not the game that you hoped it would be.
7.00
The multiplayer core at the heart of Rainbow Six Siege is a great foundation. But given its lack of infrastructure around the mode and severe lack of meaningful modes to buttress it, Siege feels slight when compared to its past entries and the other big-name first-person shooter franchises it competes against.
10.0
Learning the various operators and how to breach or protect a room with them can be a slow crawl, but Siege makes it easy to understand what your mistakes are, thanks in part to seeing both sides of every match. It rewards patience, persistence, and teamwork, and over the past four years, Siege has not only become Ubisoft's crown jewel of multiplayer action but also one of the best first-person shooters ever made.