NA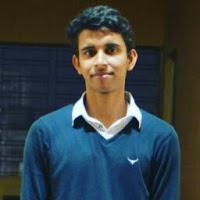 9.50
It's an amazing game with great mechanics, beautiful soundtrack, fun gameplay, challenging boss fights, open-world exploration, and puzzle-solving. Every time you clean your eagle from corruption and the way he hugs you, always melts my heart. If you have played Ori and the Will of the Wisp and liked the game, you should definitely try it.
Aggregate Gamer Reviews
I can honestly say that I've never played a game quite like it. Once you get the hang of the movement system, venturing across the land is a delight. Even the boss fights feel like one fluid dance. It's an ambitious game, but one that doesn't overstay its welcome. Without a doubt, this is one path worth traveling.
8.50
The story comes to a satisfying end, after which I gleefully jumped back in to start mopping up the remainder of the puzzles. The cherry on top is the soundtrack, a typically wonderful Austin Wintory score that incorporates the superb sounds of throat singing band Alash. The Pathless sacrifices difficulty at the altar of fun, and it works superbly.
8.50
The Pathless is a lovely game that just begs to be explored. The serenity it can provide and the satisfying feeling of locating rewards make it an experience that can be easily recommended.