PC - Windows
The Outer Worlds
NA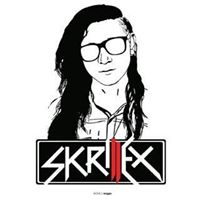 8.00
Gamenya bagus, ga nemu bug sama sekali. Lalu gak membutuhkan grinding yg lama buat namatin
Aggregate Gamer Reviews
8.50
With The Outer Worlds, Obsidian has found its own path in the space between Bethesda and BioWare, and it's a great one. And considering that new RPGs from either of those influential developers are still years away, this game couldn't have been timed any better. It's not as explorable as one big open world but it still packs in a large portion of flexible quests and conflicts within its series of smaller ones. And the combat, character, and companion systems have enough new spins on existing ideas to make it feel like an homage with its own personality rather than a copy.
9.00
The Outer Worlds seems to bring everything Obsidian wanted from Fallout: New Vegas to be but couldn't reach due to the pressing development time frame, limited tech of that time, or other reasons. It brings the traditional gameplay and story presentation, with the familiar wit and humor of Fallout. It even brings a similar story of how humanity affects its environment, but it swirls it all in a new and thrilling story that is so rare in games these days. This title is a two-thumbs up from us!
6.00
The Outer Worlds is a classic case of a missed opportunity. There are so many things it does right, and so many others that feel unrealistic, or simply don't feel balanced. If you thought that this will hold you over while the Fallout 76 drama goes on, then I am afraid it won't. Yes, it doesn't have any microtransactions, but I am not going to praise a game for doing something it's supposed to do. Look elsewhere if you are looking for an excellent choice and consequence-based role-playing game. I am sure there are plenty out there.