PC - Windows
The Outer Worlds
8.10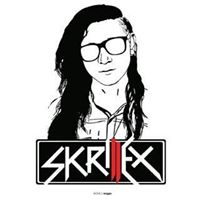 8.00
Gamenya bagus, ga nemu bug sama sekali. Lalu gak membutuhkan grinding yg lama buat namatin
Aggregate Gamer Reviews
8.00
In the end, I enjoyed the 40 hour ride through the The Outer Worlds, even though it was sometimes a bumpy one. Still, with the interesting world that was built here, it feels like there was left a lot of untapped potential on the road. Flaws similar to the Fallout series – namely a main story that is little more than a frame holding together the sandbox that the rest of the game is and correspondingly flat characters – prevent it from earning a place in the hall of fame of roleplaying-shooters next to Mass Effect.
What The Outer Worlds offers in artistic creativity, it lacks in quest diversity. Exploring the colony is really exciting and you will lose yourself in everything it has to offer. unfortunately, you will end up performing a lot of the same menial tasks throughout the relatively short campaign. You have access to an incredible world but the quests never take full advantage of it. There is far too much focus on the political problems of the colony and not enough action and adventure. You never feel like the hero of the story, you feel more like the middle man between the people that are actually important.
6.00
The Outer Worlds is a classic case of a missed opportunity. There are so many things it does right, and so many others that feel unrealistic, or simply don't feel balanced. If you thought that this will hold you over while the Fallout 76 drama goes on, then I am afraid it won't. Yes, it doesn't have any microtransactions, but I am not going to praise a game for doing something it's supposed to do. Look elsewhere if you are looking for an excellent choice and consequence-based role-playing game. I am sure there are plenty out there.