PC - Windows
The Outer Worlds
Gamer Reviews
13774 Reviews
8.57
NA
6.50
The game has a nice gameplay, cool features such as science weapons and time dilation but i can't remember the story, i know i have a generic goal of saving a bunch of people i have no attachment to and corporations are evil but the other option is usually as bad and that's it.
The companions are barely expanded upon, parvatti and the vicar have a more developed "questline" and even so it is very bland, i hated how the vicar changed from a man of the cloth to a hippie atheist after having a drug induced hallucination, he was a man of logic and could not see that drugs can make you see things? and how long would it take for a person to accept their worldview is a lie? he does it in a heartbeat.
The other companions have almost nothing to expand their characters, the side missions are boring and you do them without paying attention to the story, the data pads and memos are so boring you skip reading them altogether.
It had the chance of being a good game but it was mediocre at best.

1.00
pretty bad game, not worth your time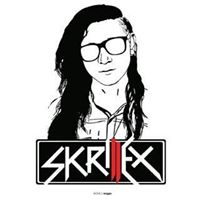 8.00
Gamenya bagus, ga nemu bug sama sekali. Lalu gak membutuhkan grinding yg lama buat namatin
Aggregate Gamer Reviews
9.00
The Outer Worlds demands players put in the time and effort if they want the best it has to offer. It's a fine game under any circumstances, but it's a top-notch RPG with heavy consequences at almost every turn for those that are willing to immerse themselves. The Outer Worlds doesn't tell you a story, it gives you a world full of interesting characters and asks you to tell your own.
7.90
There's a category of games I think of as Saturday morning cartoon games. They lack depth, but they are fluffy and easy to enjoy. As I look back on some screenshots as Pippin laser blasts a poor marauder into a pile of dust, I realise that's what The Outer Worlds is to me. If you meet it on those terms, I think you'll enjoy it.
8.00
In an alternate reality where modern Fallout retained the the focus on choice and role-playing, The Outer Worlds would be the result. Obsidian Entertainment delivers this small window into that alternate reality, a game that prizes picking the right skills to tackle weird and wild situations. The Outer Worlds shines in the writing, but the combat doesn't equally rise to the occasion. Likewise, the planets you visit could use a few more quests or interesting spots to explore. The Outer Worlds is still a fun romp though, something that will hopefully build to something bigger in the future.