PC - Windows
The Outer Worlds
Gamer Reviews
4744 Reviews
8.15
NA

1.00
pretty bad game, not worth your time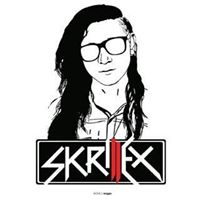 8.00
Gamenya bagus, ga nemu bug sama sekali. Lalu gak membutuhkan grinding yg lama buat namatin
Aggregate Gamer Reviews
7.00
The Outer Worlds is a good game. It's an enjoyable, amusing, and regularly chaotic romp through a fascinating take on unchecked corporate rampancy. I just would've liked to have been able to describe large parts of the gameplay as "innovative" rather than "serviceable." An enjoyable adventure, but one that hews a little too close to its FPS Fallout roots.
8.00
In an alternate reality where modern Fallout retained the the focus on choice and role-playing, The Outer Worlds would be the result. Obsidian Entertainment delivers this small window into that alternate reality, a game that prizes picking the right skills to tackle weird and wild situations. The Outer Worlds shines in the writing, but the combat doesn't equally rise to the occasion. Likewise, the planets you visit could use a few more quests or interesting spots to explore. The Outer Worlds is still a fun romp though, something that will hopefully build to something bigger in the future.
9.00
I finished The Outer Worlds wanting more, eager to jump back into the world to see extra things. It's not a short game, but it's one packed with such a steady stream of wonderful characters to meet, interesting places to explore, and meaningful, multi-layered quests to solve, that it didn't feel like there was any room to get tired of it. I wanted to rewind the clock and do everything in a completely different way. The Outer Worlds is consistently compelling throughout, and it's a superb example of how to promote traditional RPG sensibilities in a sharp, modern experience.