PC - Windows
The Forgotten City
Trailer, Gameplay, & Screenshots
About this game
Summary
The Forgotten City is a time travel murder mystery in a mythological city. Deep underground in an ancient Roman city, 26 trapped explorers lay dead because one of them broke a mysterious law. A portal leads back to the past, allowing you to change their fate - or witness their deaths in a time loop for eternity.
System Requirements
Recommended
OS: Windows 10
Processor: AMD FX-8350 | i5 4570 @ 3.2 GHz
Memory: 8 GB RAM
Graphics: NVIDIA GeForce GTX 960 | AMD Radeon R9 380
DirectX: Version 11
Storage: 15 GB available space
Sound Card: DirectX Compatible
Minimum
OS: Windows 7 SP1 64-bit or newer
Processor: AMD FX-6300 | Intel i5-2500 @ 2.7GHz or better
Memory: 4 GB RAM
Graphics: NVIDIA GeForce GTX 570 | AMD Radeon HD 6950 or better
DirectX: Version 10
Storage: 10 GB available space
Sound Card: DirectX Compatible
Gamer Reviews
2667 Reviews
9.55
NA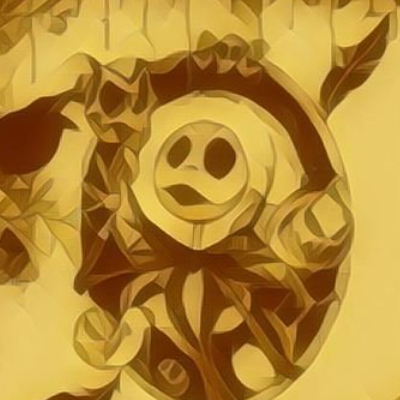 10.00
Ever since I played the Skyrim mod :The forgotten city, I wanted other mods and games just like it. When i heard that modern storyteller was making forgotten city. My mind exploded.
It's extraordinary that the mod reached 3M downloads and a national award for its writing.
STORY: The Forgotten City begins as you wake up next to the Tiber River with a mysterious hooded figure. With someone named "Al" who you are supposed to find in the temple, while exploring the temple you'll see a dead body hanging from a tree. Looking at the note he wrote before committing suicide, he starts writing that he was in that place for ages and can't find a way out. You'll soon realize that it was "AL" the person you were looking for. Exploring more, you'll find a forgotten city with gold statues. WITH ONLY ONE RULE. Don't lie, steal, kill etc.etc, called the "Golden rule". Upon breaking it, everybody should turn to gold statues.
Customization : the start is when you get to customize your character's look, while you can't really customize that much, it's only your gender and skin colour which is really boring and weird. I was expecting character customizable like your hair, face and usually stuff.
BEST THING I LIKE ABOUT THE FORGOTTEN CITY: Character Writing. With each character you'll find in the city, has a unique and interesting story to tell, with some having a long story to tell with why they are in this city and how they got there. Everybody in the city has a life before it and a reason why they are in there. With people trying to leave the place for years, they decided to give up and live there, some gave up and suicide. This is super dark compare to Skyrim mod. There's a lot of likeable characters and some non-likeable characters in the game.
It takes about 10 hours to see and feel everything in the game. Every single time someone does something bad, all the gold statues will be alive and attack you. The only way to stop it is to follow someone to reactivate the portal and go back in time when you went into the city. It's a creative loop, and everyone you just talked to will forget everything, Only you will remember what the hell just happen.
The game has some combat to it, while every weapon in stored somewhere, you managed to get a bow after an incident that happened, and you can use it to your advantage. It's really worth getting in to.
My opinion: The forgotten city is a place of dark secret. With your advantage of looping back and forth, you can steal, set the golden rule to activate and go back in time with the stolen item in your inventory.
Exploration. They won't just give you clues and waypoints on where to go, you'll have to explore the city, discover what's happening there and there, And you can capture the beauty of the city with PHOTOMODE. It's really beautiful.
This game's story takes about 10 hours and for most people, they'll have a blast playing it. Best to go blind, worth trying.
Aggregate Gamer Reviews
7.00
Its momentary combat segments are woeful in their implementation and there's always a worry that another annoying bug or two can crop up when you least expect it. But for all its occasional grievances — that don't add up to too much — it's the intriguing mystery as much the appeal of its investigative leads across many a conversation where the strengths of The Forgotten City end up standing out most of all.
9.00
It's this careful mix of themes and the effortless manner in which The Forgotten City serves them up that makes each of its many memorable moments stick with you long after credits have rolled. They provide the impetus that drives you to discover more, with the game teasing you to discover its alternative endings for the most comprehensive conclusion to its often morally-complex tale.
9.00
Deftly written, smart, and consistently clever, The Forgotten City makes for a rousing, spirited adventure that is well worth taking part in. I wish it were longer, but that doesn't do much to knock what has been accomplished here.