Trailer, Gameplay, & Screenshots
Buy now
Steam
About this game
Summary
As the lone survivor of a passenger jet crash, you find yourself in a mysterious forest battling to stay alive against a society of cannibalistic mutants. Build, explore, survive in this terrifying first person survival horror simulator.

Also available on
System Requirements
Minimum
OS: Windows 7

Processor: Intel Dual-Core 2.4 GHz

Memory: 4 GB RAM

Graphics: NVIDIA GeForce 8800GT

DirectX: Version 9.0

Storage: 5 GB available space

Sound Card: DirectX®-compatible

Additional Notes: 32bit windows users need to ensure they have at least 4gb of ram usable on their system.
Gamer Reviews
130076 Reviews
9.30
7.40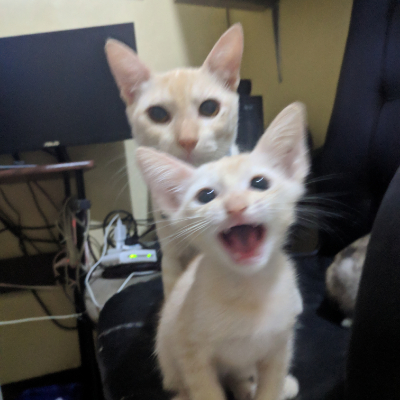 7.80
Only few games can give me the heebie-jeebies. That would Silent Hill, Forbidden Siren, and this bad boy. The Forest is one of the scariest games out there and I am sure you'll love it. Perhaps it is because the game is something that could happen in real life. Plane crash, stranded on an unknown island, starving and afraid and stalked by the deadly mutants on the island. It's possible. Well, except for the deadly mutants.
If you have a weak heart, do not play this game alone. All in all, if you wanna test your bravery, then knock yourself out with this game.
Aggregate Gamer Reviews
9.00
For those who want co-op delights, a multiplayer mode exists. The mode more or less breaks the game, putting the odds overwhelmingly in your favor when it comes to squaring off against adversaries. But that doesn't mean it's not fun, as you and your pal can get up to a number of dark-yet-wacky shenanigans as you romp around. Just don't expect to be scared nearly as much.
8.00
There's a lot to think about when it comes to surviving in The Forest, but the balance between each of its interlocking parts keeps the game moving at a riveting pace. For every danger the island offers, there's a smart solution around the corner. Combined with unpredictable enemies and captivating horror set-pieces, The Forest strikes a compelling balance between survival and horror that you won't soon forget.
9.00
It's one of the best survival games I've played in recent memory. Whether I was creeping my way through the woods alone at night or playing with friends during the day and showing the local residents who the true masters of their domain are, I haven't played anything like this that's been so fun and terrifying all-in-one in a long, long time.