PC - Windows
The Elder Scrolls III: Morrowind
Trailer, Gameplay, & Screenshots
Buy now
Steam
About this game
Summary
The Elder Scrolls III: Morrowind is an epic, open-ended single-player game where you create and play any kind of character you can imagine. Be the hero embarking on an epic quest or a thief rising to leadership of his guild. Be a sorcerer developing the ultimate spell of destruction or a healer searching for the cure to a plague. Your actions define your character, and your gameplay changes and evolves in response to your actions. Confront the assassins' guild, and they take out a contract on you; impress them, and they try to recruit you instead. No two sagas are the same in the world of Morrowind.
System Requirements
Minimum
OS: Windows ME/98/XP/2000

Processor: 500 MHz Intel Pentium III, Celeron, or AMD Athlon

Memory: 256 MB

Graphics: 32MB Direct3D Compatible video card with 32-bit color support and DirectX 8.1

DirectX®: 8.1

Hard Drive: 1GB free hard disk space

Sound: DirectX 8.1 compatible sound card

Other Games of the Series
Gamer Reviews
13497 Reviews
9.28
NA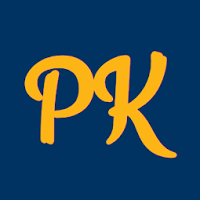 10.00
A sublime mess of a game that has stood the test of time, thanks especially to the ever-growing support of the modding community.
Aggregate Gamer Reviews
9.00
Morrowind's extreme open-endedness sets it apart. Despite the linear story, the way the other characters in the world interact with you changes based upon your actions. There are various guilds within the game, like the Assassins Guild, and whether or not they see you as friend or foe is determined by how you interact with them. Attack an assassin, and the entire guild will be hunting for your hide. That kind of flexibility means that each game can play out a little differently.
8.70
It's a beautiful-looking, sprawling, and completely open-ended game that allows you to play pretty much however you like as long as you're willing to fill in a few blanks using your imagination. If that's that case, then you could easily spend a couple of hundred hours over the course of days, weeks, or months losing yourself, deliberately or not, in Morrowind's carefully detailed world. And if you're hard-core into computer role-playing games, then that's about the highest recommendation you could hope for.
9.40
Morrowind isn't perfect and its system requirements are huge; but its accomplishments outweigh any reservations, in my opinion. It isn't for everybody, but then what game is? This one shows more planning, talent (aesthetic, programming, and design) and creative vision than anything I've played in a very long time. And I'll stand by those words.