PC - Windows
The Artful Escape
NA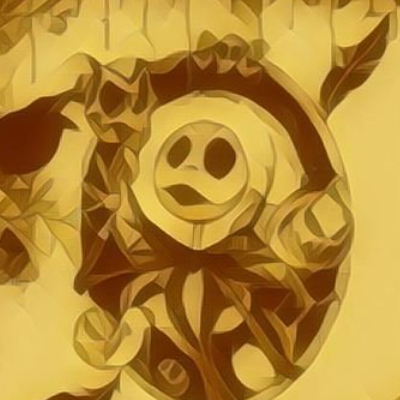 7.00
This game's story is amazing and very interesting. While it takes about 4½hours on average to complete the game, it's a shame as the story has a lot of potential.
Story: You play Francis Vendetti, a folk musician whose uncle, Johnson Vendetti, is a legend because of his music. When it'ss Johnson Vendetti's 20th anniversary. There's a huge concert being held, and it's you, Francis Vendetti, who's going to perform as some sort of "replacement." While you have never even seen your uncle before. Your family and people who have seen your uncle always say that you looked like him and plays like him. Something happened the same night, when you left your house after seeing something.
You'll encounter an alien type creature who is looking for you. After "something" happened. You are teleported to another galaxy. And for the rest of the story. It's all about you trying to get back to your town. In your quest on trying to get back in town for your performance, that is going to happen in like 20hours of some sort. There are people you'll encounter who are very fun and enjoyable to talk to.
Which is really a shame, with the type of characters and story. There is a lot of potential that the Developers could have added, like… More endings or longer stories. I really wanted more of the story and some sort of characters.
Music: While this game is mainly about music, I didn't really find the music in this game enjoyable. While it's only electrical music and there's no sort of singing or voices in the music. It's really boring after hearing the same sort of notes and sound they used to this game countless times. There are some rhythms in this game. With buttons, you're supposed to press to make music and that is all. For music. Which is very, very boring. 7/10
Art/Background of the game: This game really nailed the background and art. When there are games about galaxies and planets, there must be beautiful landscapes and planets with colourful galaxies. And it's all there in this game. With beautiful planets and it's really enjoyable to look at. I literally can't stop being amazed by how wonderful the game looks. And Can't stop taking screenshots of the game, about 35 pictures taken and I posted some of them on my twitter:@_MatthewRE. 9/10 for art.
There are some Platformer elements to this game, with jumping, sliding and trying to not die. With no deaths in this game, you'll just be teleported back to your checkpoint if you hit a spike or some sort of thing that'll kill you. 4/10 for Platformers because this game isn't really about platforming. And it's quite good for me.
Customizable: there are some customizable when you reach a place where you can customise your looks. It's quite cool, you can dress like a girl even though you're a boy. And you can put your name to something dumb or funny. It kind of affects the game, but not very much. Choice matters a little, like the clothes you choose. If you want to lie or tell the truth, it doesn't affect the game entirely, but it changes the way the characters in the game react. Not everybody is human there.
I really wanted to rate this a 9 or 10, but the music was bad. It's electrical music, I don't hate electrical music, but it's quite boring after hearing the same notes or sound over the 4hours of the game. And it was something that made me rate it an 8.8/10. It's like other games that the game's publisher has. Annapurna Interactive Games published Last Stop, which has an amazing story but lacks the use of "Choices matter" and made me rate the game an 8.50/10.
My final prediction: The Artful Escape has an amazing art style with planets looking so cool and background being very enjoyable to look at, but the game lacks music variety. While the characters are likeable and fun to talk to, unique dialogue is like giving inspirational quotes. But the music and short type of story was something I didn't like about the game. So it's a 8.8/10.
While It's still worth trying and maybe giving your own opinion on the game, it's on gamepass, and you're wasting your time by not playing it. And, if you're playing on Xbox, you can earn a lot of g points. Around 600g points just by completing the main story.
Aggregate Gamer Reviews
7.50
Under the blockbuster casting, dazzling worlds, and awesome guitar wailing is a genuinely sincere story. The Artful Escape's musical guitar mechanics never reach the heights of its showstopping visuals, but Francis' journey of self-discovery is universal—his just happens to be part of a spectacular, laser-powered light show that will leave your head spinning and ears ringing.
8.00
The Artful Escape is a fantastic musical experience with an incredible presentation. It tells a very personal story, full of memorable characters, and performances. The actual gameplay is a bit lacking, but the game makes up for it with its spectacle.
10.0
The Artful Escape is a tender look at creativity and finding your voice coated in outlandish visuals, an electrifying soundtrack, and a ton of lasers.