PC - Windows
Tales of Berseria
Trailer, Gameplay, & Screenshots
Buy now
About this game
Developer: Bandai Namco Studios
Summary
Tales of Berseria will mainly take place in the Midgand Sacred Kingdom, a powerful country that rules over this world's archipelago of a continent. The game's world of "Wasteland" is shared with Tales of Zestiria, although the events of Berseria occur in the distant past of Zestiria. There are countless numbers of islands around, and Midgand's rule crosses even the seas. Areas of land and islands in the game are divided into "territories."
System Requirements
Recommended
OS: Windows 7, 8, 10 (64-bit)

Processor: Intel Core i5-750, 2.66GHz or AMD Phenom II X4 965, 3.2GHz

Memory: 4 GB RAM

Graphics: GeForce GTX 560 or Radeon HD 7870

DirectX: Version 9.0c

Storage: 15 GB available space

Sound Card: DirectX 11 compatible
Minimum
OS: Windows 7, 8, 10 (64-bit)

Processor: Intel Core 2 Duo E8400 3.0GHz or AMD Phenom II X2 550, 3.1GHz

Memory: 2 GB RAM

Graphics: GeForce 9800 GTX or AMD Radeon HD 4850

DirectX: Version 9.0c

Storage: 15 GB available space

Sound Card: DirectX 11 compatible
Gamer Reviews
8710 Reviews
9.27
NA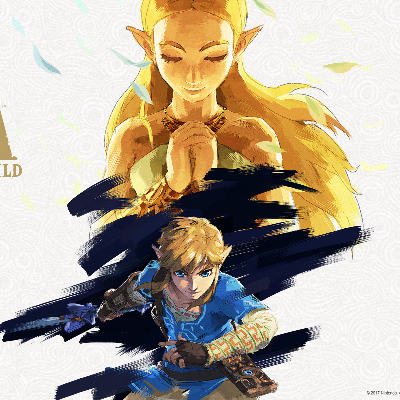 9.10
Characters and story in this world is top-notch. I have played a number of Tales of games, and Berseria makes everyone stand out. It has created an ever engaging quest for revenge, reason, and life. ( I got this game on Steam due to a huge sale)
Though tales of Berseria is one of the most enagging jrpg based on story, it falls short on the comabt system and world exploration. To note some few sections where they can provide some adjustments:
Battles system is a bit clanky, sometimes slower due to restrictions. The start was specailly harder to get used to, fortunately, it gets more enjoyable the longer you play due to exanding roster of artes and battle mechanics.
There are no over world (world maps) where players can freely travese similar to previous games in the series, limiting exploration and world connectivity.
Paths tend to be linear, except to dungeons with simple puzzles.
Geoboards, a vehicle for travel, is quite difficult to utilize and does no add much fuction aside for defeating weaker enemies and unlocking ways to reach another area.
Despite the drawbacks, may be minor or a deal breaker depending on your type, tales of Berseria is a very engaging game, some of my positive take aways are:
The story will absorb you right from the start to the end.
You will want to explore the uniqueness of the payable characters as they have distinguished playstyles and great character development.
Superb and true voice acting, I sometimes interchange English and Japanese voices when available, but I stick to English in this one as it is full of life.
Indulging and refreshing Minigames, skits, and sidequests. What I like about Tales of games is how they do amusing minigames, and Tales of Berseria did not disappoint. Skits are entertaining, and there are few to no dull conversations; you may even giggle (or tear) a few times.
It has been a while since I played a jprg so absorbing beacuse of the narrative supported by the series true and unique values. If the other challenges are addressed, this may easily be one of the top jrpgs. (Already one of the best in the series. ). I simply can't emphasize enough how I liked the story and characters (developments).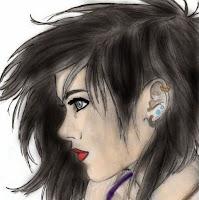 3.00
I wanted to enjoy this game as it is my first tales game but there's too many problems with this game and it hasn't aged well at all. Huge disconnected empty locations with no definite map, lots of backtracking going back and forth with a poor fast travel system, ugly dungeons, a combat system which is ridiculously complicated and has too much button mashing, and finally a protagonist who is a broken record. It starts off slowly and gets really painful in the middle that I had to drop it. There is also limited keyboard remapping that can get bugged. Please only play this if you have nothing else. 3 points solely for good character skits and voice acting.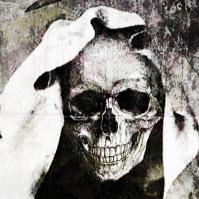 4.70
Tales of Berseria excels at everything but one thing: the combat. If this game had the combat from Vesperia, it would easily be an 8. This game has decent characters, the storytelling is amazing because of the dialogue and banter between the characters, the weapon skill system is typical tales, which isn't bad. The tales formula works here. It's everything you expect, until you get to the combat...dang. The combat pretends to be complex by having enemies with weaknesses and you, the player, are to exploit them via combos. It comes off as one of the laziest ways to make combat interesting because you're just gonna be switching moves in and out and in and out and it becomes tedious. It's also too easy and you have to unlock the hardest difficulty to even care about weaknesses but since the weaknesses are not even interesting, who cares?! The combat is just not satisfying. It's cool when Velvet gets her arm out to do some rad combos but she herself is a bland character. She's supposed to be a badass but she doesn't bring much to the table and the other characters carry her essentially. I would rather read the manga than stomach this battle system further. It's so good too, tales formula-wise, but I can't get behind the core gameplay and It's frustrating. Bottom line: everything outside the combat is good. Battles don't feel fluid or natural. They feel forced, awkward, and tiring. At the worst, the combat is just plain boring. Vesperia had attack canceling and combo chaining. What happened? Sorry Tales, I will not be returning to the series unless Arise does something different.
Tales of Berseria isn't a reinvention of the series, but it delivers a more emotional story mixed with a great combat system to make this adventure worth taking. The game's fantastic cast keeps things entertaining even during moments where nothing particularly noteworthy is happening in the plot, and the way the character's develop throughout the game is endearing. The dungeons are nothing to write home about, but the game's consistently-thrilling battles are able to pick up some of the slack.
8.30
With a fantastic combat system and a good story, Tales of Berseria feels like a return to form in a lot of ways, despite being more adventurous with the combat than ever before. A great series making a triumphant return.
7.00
Fan of the series will notice many nods to the previous titles, but it isn't necessary to have played all or any of the Tales games to enjoy Tales of Berseria. Still, I don't see this game appealing to many players who aren't already fans of the series. Many newcomers would likely find the dated visuals off-putting while fans will probably appreciate the unchanging aesthetic. True to the series, Tales of Berseria relies heavily on its story telling and does as a good as job as any of its predecessors.