PC - Windows
Tales of Arise
Gamer Reviews
16646 Reviews
8.70
NA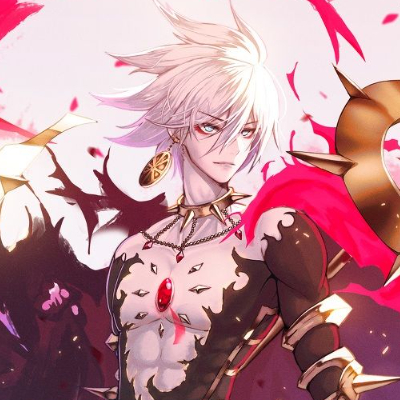 7.50
I had very high expectations for this game going in and at first it truly delivered with an interesting setup and exciting gameplay. In the game you play as Alphen, first known as Iron mask, a slave that is unable to feel pain. He meets a girl, Shionne, and joins her in her quest to take down the oppressors and free the people of Dahna. After some time the gameplay started to feel a bit dull mostly because of the inability to cancel attacks by dodging which led to a very defensive playstyle. (Minor spoilers of the main antagonist's personality and name in Sound)
Story
The story and the characters in particular is the best part of the game. On Alphen's journey he meets four others, apart from Shionne, each of whom struggle with their own problems. These personal stories tell contain things like overcoming prejudice, moving past regrets, following your own will and learning how to selflessly lead. The relationships between characters have a very realistic feel to them because of the time it takes for them to develop. It takes a long time for all of the characters to fully trust each other, something that sets Tales of Arise apart from many other titles I've played. It is not only the protagonists that are well written, the villains are as well, especially the main antagonist. By the end, unfortunately, the story sort of loses itself. You have no idea what is going to happen when the primary objective of the first 25-30 hours have been completed. Without going into detail the entire story after it feels like it was put together a bit to quickly.
Gameplay
At first glance I though the combat looked really solid. The connected attacks you can do with one of party members after having trapped an enemy in a combo for long enough have great animations. They truly make you feel like, together, you can take on the entire world. As you spend more time in the game however, seeing those same animations and hear the same voice lines over and over again starts to lose it's fun. The thing that made me dislike the combat so much was the forementioned inability to dodge while in an attack. This meant you had to stop attacking when you thought the enemy might attack so you could dodge away and then go in. In combination with the ridiculously high health bars all the bosses have dying to one was infuriating to say the least. On top of all this most bosses could not be staggered by comboing them taking away the best part of the combat system when facing one of them. I eventually gave up and changed the difficulty to the easiest option just so I wouldn't have to care about it anymore.
Graphics
The graphics are certainly not bad but for the majority of the game they don't scream gorgeous or anything. There are moments, later on into the game that are made very special largely in part to the art direction. Visual effects and cutscenes are excellent, many of the fight scenes in the game are very well made. The opening cutscene with the theme playing in the background is also something worth mentioning as an excellent start. As it plays every time you open the game and is so fantastic I watched the entire thing every single time I opened the game before pressing continue.
Crafting and Equipment
Exploration and side quests felt like something worth doing. Behind every corner you could find some stat increasing plant, valuably consumable, piece of equipment or am enemy that would drop an item needed when making new weapons. There were also emblems that you could craft, some of which didn't just increase your stats but also lowered another as compensation for greatly increasing another. The skill trees for each character were large but the skills you could acquire were not very special at all. They were beneficial for sure but never altered the way I played.
UI, sound and music
The user interface is not great. Some menus are hidden behind a key in the pause screen while other have their own on-screen button prompt and then there are those that have both an on-screen button and a key bound shortcut. The sound effects a good but not especially memorable. Once again it is through the characters that the game redeems itself. Most of the game is voice acted and the actors did a phenomenal job at that. Here I feel like the antagonist's voice actor, Joe Zieja, takes cake with his portrayal of the psychotic Vholran. Music is good, especially one song that appears in a few cutscenes is really on point but there are a lot of songs that not very memorable at all.
Conclusion
The game is on the whole one I enjoyed for most of my playthrough but one I will see myself playing again in a long time. It has flaws that are hard for me to overcome but makes other things right in their stead that lead to a game that is a fun experience. I would rate this as a 7.5 out of 10.
Thanks for reading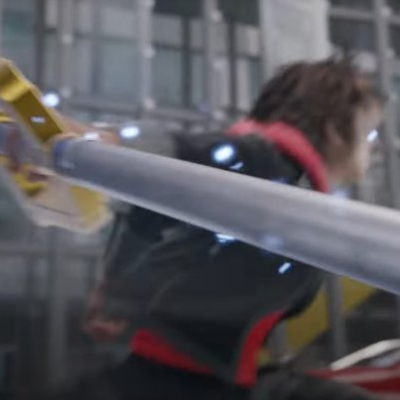 8.50
La expresión más precisa de un viaje en un juego de rol.
Un juego que trata temas crudos prácticamente desde el comienzo y que no decepciona con una historia que va evolucionando constantemente, aunque en algunos momentos peca de ser demasiado lineal.
El diseño de los escenarios roza el sobresaliente y el de los personajes principales es genial, prácticamente no decepciona ninguno.
La banda sonora a la vez que el combate y el apartado técnico también muestran una clara mejoría respecto a los anteriores de la saga. Respecto al combate, se agradece ese frenetismo que ofrece prácticamente desde el primer minuto, pero como en todos los Tales of, se vuelve repetitivo con el paso de las horas al no añadir mayor profundidad. Eso sí, no deja de ser espectacular en ningún momento.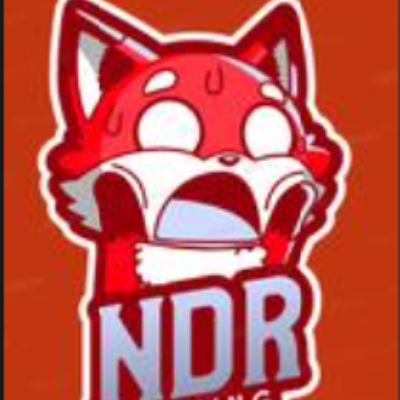 8.50
It's been a while since I last played a Tales game. Way back in the early 2000s, I only got an opportunity to play only three of them. Tales of Destiny 1-2 (PS1) and Tales of the Abyss(PS2). Now that Tales got so much improvement since then, I felt excited to try this new one.
- Tales of Arise has a great story to offer to its gamers. INDIGNATION! It is a story of Inequality, racism and politics conquered by the power of love and friendship. NAKAMA will never let you down! The game emphasizes its characters and plots utilizing manga-style scenes aside from the cutscenes of the story. Every time you open the game, it plays a song as every Japanese anime does and it is up to the gamer how many episodes should play it.
- Character design is good and unique but customization sucks. "Just to make your characters personalized" but on the brighter side, whenever you change their costume, it will appear on cutscenes too.
- I didn't care much of the map since it make me feel bored at times. All I want to do is pass through its obstacles, defeat enemies and get to my destination. It felt like it gives me an expectation of an open world but it's not. The good thing is travelling through this map is easy and there is no way you can be lost. You can easily refer to the map list for the markers while completing quests.
- Another strong point of this game is the battle system. There are tons of combos of artes you can do and button mashes are unnecessary. Mystic artes and Team attacks cutscenes are so satisfying to watch which gives me the sense of an enemy defeat.
Gamepad won vs keyboard&mouse. In my opinion, the only advantage having a keyboard&mouse as a controller is the camera for better viewing of the targets. I find it difficult pressing its keys for a successful execution of combos. Not like when using the gamepad, My hands feels relaxed between presses and easily create combinations without mashing.
- End game content is a great for those gamers out there who seek challenge. Grinding is a pain but definitely rewarding at times. There are also DLC's you can purchase if you seek a little help if you must.
Overall, I recommend this for people whom enjoys a game that focuses on a good story (quite long cutscenes) and "feels like" arcade style beat them up action. My total game time is 45 hours and 35 mins (end game content not included).
9.00
Tales of Arise sets a new gold standard for traditional action JRPGs. This stylized adventure's presentation and lavish production is a treat for anime fans and RPG enthusiasts, and it brings new life to the long-running Tales series.
8.50
When it's all said and done, Tales of Arise features a likeable cast of characters, compelling story and one of my new favorite combat engines, not just in the Tales series but in all the JRPGs I've played so far and if not for the pacing issues and the PC port's technical issues, it could have set the bar for JRPGs to follow.
8.00
While it doesn't end as well as it begins, Tales of Arise told a story I wanted to see through. Even when the plot dipped a bit in the back half, the wonderful cast of characters kept me engaged. Its combat never stopped being a blast either. This is the strongest Tales game in years and definitely worth checking out if you're looking for a new adventure.