PC - Windows
Sunset Overdrive
Trailer, Gameplay, & Screenshots
Buy now
About this game
Developer: Insomniac Games
Summary
Don't miss the single-player campaign from the game that IGN awarded Best Xbox One Game of 2014, the game that Polygon rated 9 out of 10, and the game that Eurogamer calls "a breath of fresh air." In Sunset Overdrive, the year is 2027 and Sunset City is under siege. A contaminated energy drink has transformed most of the population into toxic mutants. For many it's the end of the world, but for you it's a dream come true. Your old boss? Dead. Your boring job? Gone. Transform the open-world into your tactical playground by grinding, vaulting and wall-running across the city while using a devastating, unconventional arsenal. With hyper-agility, unique weapons, and customizable special abilities, Sunset Overdrive rewrites the rules of traditional shooters and delivers an explosive, irreverent, stylish, and totally unique adventure.
System Requirements
Recommended
Requires a 64-bit processor and operating system
OS: Windows 10
Processor: Intel Core i5 4690 @ 3.5hz || AMD-FX-8350
Memory: 8 GB RAM
Graphics: Geforce 970 or Geforce GTX 1060 || AMD Radeon R9 290x or Radeon RX 480
Storage: 30 GB available space
Minimum
Requires a 64-bit processor and operating system
OS: Windows 8 or higher
Processor: Intel Core i5 3470 @ 3.0hz || AMD-FX-6300
Memory: 8 GB RAM
Graphics: Geforce 750 Ti || AMD Radeon R7 260X
Storage: 30 GB available space
Gamer Reviews
4177 Reviews
9.09
NA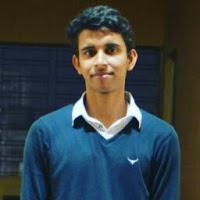 9.00
If you wanted to play Playstation Marvel's Spiderman 2018 on PC, this is the game that gets closest to it. Except for web swinging, It has all the mechanics like wallrunning, pole swinging and super jump as its made by the same developers, Insomniac Games. The open world is filled with challenges, platforms to jump on and collectibles. The 4th wallbreaking is hilarious at times and respawn animations are the best I have seen. Its sadly a hidden gem and not many people know about this game.
Aggregate Gamer Reviews
8.00
Sunset Overdrive is one of the very few open-world games that sets itself apart from the competition with its unique and wacky setting, Parkour system and hectic gameplay experience, and all these are faithfully represented in the PC port. While solid, the port does lack some features that are expected out of a PC game in this day and age: this, coupled with the removal of co-op multiplayer, ends up damaging the experience.
8.50
Die Streichung des chaotischen Mehrspielermodus ist zwar schade, aber ein verschmerzbarer Verlust. Im Gegenzug bekommen Käufer der PC-Fassung von Anfang an alle DLC-Inhalte. Wer durchgeknallte Action mag und vor vier Jahren mangels Xbox One passen musste, sollte den spaßigen Trip nach Sunset City also auf jeden Fall nachholen! Bleibt zu hoffen, dass sich vielleicht irgendwann doch noch ein Publisher für einen Nachfolger findet.
8.00
Toparlamak gerekirse Sunset Overdrvie, Xbox One'daki eğlenceyi olduğu gibi PC platformuna taşıyor. Ben kafa dinleyecek bir oyun arıyorum diyenler için, PC'de çok iyi bir alternatif. PC optimizasyonu da gayet iyi olan oyunu, aksiyon oyunu severlere şiddetle tavsiye ediyorum. Kesinlikle türünün en iyi yapımlarından biri Sunset Overdrive. Ancak bir not: PC'de de olsa, kesinlikle kontrolcü ile oynamanızı tavsiye ederim.