Gamer Reviews
132554 Reviews
9.49
NA
Visual and audio is very good, gameplay is nice ,but was hard to progress because the game wished to learn solo helpless

10.00
Subnautica is my all time favorite game and it offers a long play time and many many hours of fun.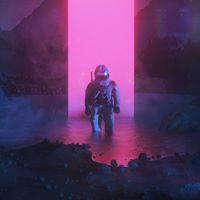 9.00
8.75
Subnautica is gorgeous and enthralling, offering rewarding progression and a fascinating world. The story is well told, and it offers a crafting system that is easily accessible even for players who aren't familiar with survival games. With fantastical sea beasts, fun gadgets to build, and a sci-fi story that gets its hooks into you, Subnautica is as deep as its sprawling ocean.
9.00
You build yourself up with new vehicles and a bigger base; you get confident, nothing can scare you now. You venture to get new materials you've not found before. Then you hear something you haven't heard before, look to your left and something twice the size of you comes out of the blurry deep, and those are the moments Subnautica frightens, amazes, and surprises all at the same time. Spread across the three years this game has been playable I've put in 44 hours, and those moments still happen - consistently.
8.90
I enjoyed how the story unfolded. The game lets you engage with it as much as you choose and at your own pace, offering information to keep you moving if you want a specific task. The main arc was compelling and had some lovely emotional moments but it struggles to create a meaningful connection with anything off-world. By contrast, you develop a real affection for and familiarity with this alien world, so some story strands put me at odds with my avatar's purpose, or at least just couldn't hit home.