PC - Windows
Stardew Valley
Trailer, Gameplay, & Screenshots
About this game
Summary
You've inherited your grandfather's old farm plot in Stardew Valley. Armed with hand-me-down tools and a few coins, you set out to begin your new life. Can you learn to live off the land and turn these overgrown fields into a thriving home? It won't be easy. Ever since Joja Corporation came to town, the old ways of life have all but disappeared. The community center, once the town's most vibrant hub of activity, now lies in shambles. But the valley seems full of opportunity. With a little dedication, you might just be the one to restore Stardew Valley to greatness!
System Requirements
Minimum
OS: Windows Vista or greater
Processor: 2 Ghz
Memory: 2 GB RAM
Graphics: 256 mb video memory, shader model 3.0
DirectX: Version 10
Storage: 500 MB available space
Gamer Reviews
233667 Reviews
9.69
NA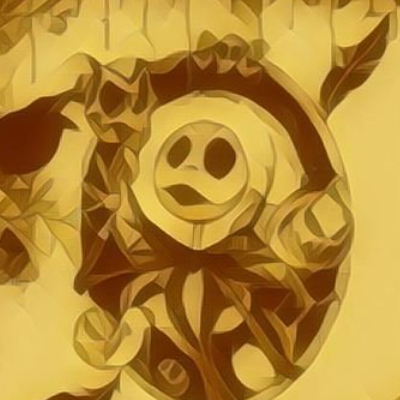 10.00
This is the first Farming game i've ever played and it's my favourite.
Story. You inherit your grandfather's farm as his last wish before he says goodbye to the world. After leaving your job to inherit your grandfather's farm, you'll have to leave your town. And reach a new one called Pelican Town.
By the name of it, Stardew valley is mostly about farming. You buy crops, expand your farm. Buy farm animals, meet new people have a relationship with them, and even marry one. Even fishing, you can even fish in stardew Valley. It all started with a man name: Eric Barone. He wanted to make a game that had everything he wanted to see in harvest moon. But the game he made turned out to be a Masterpiece.
The residents of Pelican Town consist of 28 people -PcgamesN. With the newest update adding new stuff to the game.
Stardew Valley is very addictive. I used to play it a few years ago, but after coming back to it. It feels amazing, especially with mods. The Community is still growing and will continue to grow as the game adds more updates. The modding community is growing and growing. Adding more mods. Should you only play with mods once you felt finished with the original game and feel like you want to "restart" stardew valley.
There are different events and festivals in stardew valley and there are certain dates to it. With some being a festival of dancing. If you have a good relationship with someone they might want to be your dance partner. Relationship in this game is pretty cool. The way you increase your relationship with someone to is give them something, when they hate your gift they might hate you. And if you give something they love, your relationship will increase.
To further the relationship, you can marry them, marrying them will make them your wife/husband, and they will live with you. Plus, when you reach Pelican town, you'll have a house. When there's a house, it comes to customizations. You can build stuff and customize your house.
Starting Farm Region: There are different types of starting places you can start. With each having a place of choice for the plants.
7 Hilltop Farm - Focus on Mining. Farm. ...
6 Wilderness Farm - Focus on Combat. Farm. ...
5 Forest Farm - Focus on Foraging. Farm. ...
4 Riverland Farm - Focus on Fishing. Farm. ...
3 Beach Farm - For the Pros. ...
2 Standard Farm - Focus on Farming. ...
1 Four Corners - Great for Multiplayer/A Bit of Everything
—The gamer. As shown above. Each is usually preferred.
Seasons: Like in Real life, Some plants can't survive the different seasons, so you have to change the type of crops you want to plant. Each season consists of different plant variations. And at winter. You can't plant anything. You'll have to survive with your farm animal. Earn money, buy new crops and buy animals.
Mining is also something you can do, like i said earlier you can mine. Go to the cave and mine, going deeper and deeper. With each level you go, consist of the stronger enemy and better ores. With the new ores you can craft different stuff for your farm or something else.
If you're on Pc, you can play co-op with your friends. For my experience, i have never tried co-op before. So i can't comment or say anything. But do try it, as It's better to play with friends.
This game can last you hundreds of hours of fun. Farming in stardew Valley isn't boring. It makes the work worth it afterward.
It definitely earns a 10.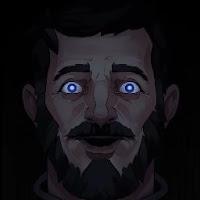 9.30
If you like Harvest Moon, you may also have to play Stardew Valley. Stardew Valley is a game that keeps me out of the house for a week. This game is very cool, with cute and beautiful graphics. Stardew Valley is a game that is more than just a farming game, you also have to socialize with residents who sometimes have very funny jokes. Every citizen has their own personality that will make you love them all and will always make you feel "I have to help and make them all happy". Sometimes when you really want to raise money it really feels like a grind, but otherwise there are still so many activities you can do in this game.
I've even played this game for more than 500 hours only in PC, and it's not over yet! so much content in it!
I play on the PC version and also on the Mobile version, I keep coming back to this game once I've taken a break.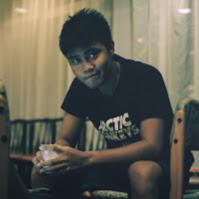 10.00
A story rich RPG and farming simulator game that is best for people who want to play an indie game with friends and relax from competitive games out there. The atmospheric vibe it gives might be the break you need from the stress you encountered within the day.
9.00
How you choose to build your community and relationships, and the power of a simple hello, said every day. Building a farm isn't just a physical task, but an emotional one, too. No simulation or game is an exact copy of what it's trying to emulate, but Stardew Valley, above all, expertly explores the connection that someone can have with their environment, their work and the people around them.
9.50
Stardew Valley is a beautiful, fun game that, when all of its parts are pulled together, make for a wonderful countryside adventure. Whether it's rainy, sunny, snowy, or dusted with pollen drifts through the air, each day offers an abundance of great activities ready to be collected or mastered and new friendships waiting to be made.
8.75
After nearly 25 hours with the game, I was worn out but also deeply appreciative of my time in the valley. Turning off the game was almost like leaving a second, smaller home, one filled with fond memories and good people. Though some quirks might unnecessarily keep players at arm's length, those willing to grapple with the more arcane aspects of Stardew Valley are in for a world of delight.