PC - Windows
Slay the Spire
Trailer, Gameplay, & Screenshots
About this game
Summary
We fused card games and roguelikes together to make the best single player deckbuilder we could. Craft a unique deck, encounter bizarre creatures, discover relics of immense power, and Slay the Spire!
System Requirements
Minimum
OS: Windows XP, Vista, 7, 8/8.1, 10
Processor: 2.0 Ghz
Memory: 4 GB RAM
Graphics: 256mb Video Memory, capable of OpenGL 2.0 support
Storage: 1 GB available space
Gamer Reviews
68875 Reviews
9.69
NA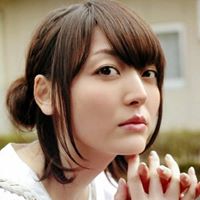 1.60
Aggregate Gamer Reviews
9.00
On the surface, Mega Crit's weird blend of rogue-like and card game might seem like a simple dungeon-crawler with some deck-building mechanics thrown in. But, as you dive deeper beneath the surface, and really start to flesh out the complexities tied into each deck, you'll find an entirely new world of mechanics to learn and master as you try your best to survive each encounter and eventually slay the Spire.
9.00
Slay the Spire takes some of the best parts of deckbuilding games, roguelikes, and dungeon crawlers and mixes them into a wholly new and extremely satisfying package. It encourages experimentation, gives you time to make mistakes, and will challenge you immensely as you navigate your way through floor after floor of entertaining, puzzle-like fights. It's an idea so good that it's inspired a dozen games like it before it even left early access, but is executed so well that none of them even come close to matching it.
9.00
Slay the Spire is one of the most satisfying games I've played in recent memory. Laying down a series of cards and watching as they wreaked havoc on enemies made me feel like a strategic mastermind, and that this could be done without spending hundreds of hours building a deck was refreshing. Slay the Spire has spent all its energy in order to firmly sink its claws into me, and I can't envisage putting this game down for a long time.