PC - Windows, Mac
Sid Meier's Civilization IV
Game Info
Buy now
Steam
About this game
Summary
Civilization IV comes to life like never before in a beautifully detailed, living 3D world that elevates the gameplay experience to a whole new level. Whether playing multiplayer or single player, team play offers a new way of setting locked alliances that result in shared wonder effects, visibility, unit trading and shared territory that delivers a plethora of new strategic and tactical options.
Other Games of the Series
Gamer Reviews
2046 Reviews
8.76
9.00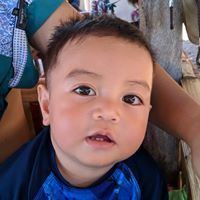 9.00
This game introduced me to the world of CIVs! There weren't memes at that time. But if there were, it would be the "one last turn meme". I always fall into it. Anyways, this game open up a world of random possibilities. It has it's down side though, the stack army of death, and the limited cube grid. Overall, one of the best CIVs games for me!
9.20
Civ IV is definitely one of the best strategy games of all times. Following three other classics in the series it has a great pedigree and manages to uphold the tradition of great gaming set forth by its predecessors.
9.40
Beginners will find Civ IV to be a complex strategy game with something of a learning curve, but with worthwhile rewards waiting for them once they start figuring things out. Experts will find Civ IV to be the proverbial better mousetrap: adjusted, tweaked, and sometimes completely changed. But it's still a Civ game, and with Civ IV, the series is even more engaging and addictive than ever. If you have even a passing interest in strategy games, world history, or getting less sleep at night, you owe it to yourself to give Civilization IV a try.
9.40
The original Civilization is among the most enjoyable, influential games of all time. Its sequels have sought to build upon the basic model by adding greater levels of complexity and streamlining the interface. And though the sequels were definitely great games, they were still rooted in an interface and gameplay style that had changed very little since the original was released in 1991.