PC - Windows, Mac
Sid Meier's Civilization IV
Trailer, Gameplay, & Screenshots
Buy now
Steam
About this game
Summary
Civilization IV comes to life like never before in a beautifully detailed, living 3D world that elevates the gameplay experience to a whole new level. Whether playing multiplayer or single player, team play offers a new way of setting locked alliances that result in shared wonder effects, visibility, unit trading and shared territory that delivers a plethora of new strategic and tactical options.
System Requirements
Minimum
OS: Windows 2000/XP, 1.2GHz Intel Pentium 4 or AMD Athlon processor or equivalent, 256MB RAM, 64 MB Video Card w/ Hardware T&L (GeForce 2/Radeon 7500 or better) DirectX7 compatible sound card, 1.7GB of free hard drive space, DirectX9.0c (included)
Recommended: Windows 2000/XP, 1.8GHz Intel Pentium 4 or AMD Athlon processor or equivalent/better, 512 MB RAM, 128 MB Video Card w/ DirectX 8 support (pixel and vertex shaders), DirectX7 compatible sound card, 1.7GB of free hard drive space, DirectX9.0c (included)
Other Games of the Series
Gamer Reviews
2172 Reviews
8.80
9.00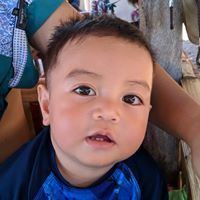 9.00
This game introduced me to the world of CIVs! There weren't memes at that time. But if there were, it would be the "one last turn meme". I always fall into it. Anyways, this game open up a world of random possibilities. It has it's down side though, the stack army of death, and the limited cube grid. Overall, one of the best CIVs games for me!
Aggregate Gamer Reviews
10.0
And that's just scratching the surface. A streamlined interface, a non-linear tech tree, impressive AI with 18 personalities, a new combat system (no more spearmen defeating tanks), amazing multiplayer features and narration by Star Trek's Leonard Nimoy all give the new Civ plenty of both flash and substance.
9.00
The interface has also been changed into a much more intuitive menu with more of an RTS flavor. Information and menu choices are instantly available by either scrolling over units and buildings with the mouse, or by hot-keys. Retrieving different types of informational displays is very easy with menu choices at the top and bottom of the screen. The menu icons are logical representations of their functions, and are quite attractively drawn, as well.
9.40
Beginners will find Civ IV to be a complex strategy game with something of a learning curve, but with worthwhile rewards waiting for them once they start figuring things out. Experts will find Civ IV to be the proverbial better mousetrap: adjusted, tweaked, and sometimes completely changed. But it's still a Civ game, and with Civ IV, the series is even more engaging and addictive than ever. If you have even a passing interest in strategy games, world history, or getting less sleep at night, you owe it to yourself to give Civilization IV a try.