PC - Windows
Sherlock Holmes Chapter One
NA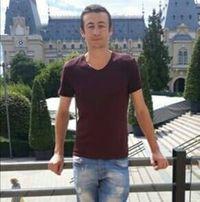 6.00
Aggregate Gamer Reviews
8.00
The ninth entry in the long-running franchise is also a prologue. Holmes is a young man who needs to uncover the mysteries of his past. With a strong narrative and exceptional investigation mechanics, Sherlock Holmes Chapter One manages to one-up its predecessors. Sadly, it also doesn't reach its full potential, though we can hope that future titles are more in-depth.
8.50
Sherlock Holmes Chapter One is one of the very best series installments, thanks to a great story powered by solid writing, charming characters, varied cases, and new open-world gameplay mechanics that fit incredibly well. While some of these mechanics do require a little tweaking, such as combat, Chapter One is a very solid game that no fan of the series or adventure games should pass on.
Sherlock Holmes Chapter One might take the franchise in an awesome new direction with a really nice island to explore, lots of fun mysteries to solve and some good production values as an overall package. The game lets itself down when it comes to the clunky quest diary and the nonsensical system of having to pin items of importance in order to make conversations and even items appear in the world that should have already been there.