PC - Windows, Mac, Linux
Shadow Warrior
Trailer, Gameplay, & Screenshots
About this game
Summary
Follow the offbeat tale of Zilla Enterprise's corporate shogun, Lo Wang, who is ordered by his employer to track down and acquire a legendary blade known as the Nobitsura Kage. Forced into a timeless battle, Lo Wang learns of the blade's connection to ancient gods from another realm, pushing our world to the brink of destruction. Aided by Hoji, a banished spirit from this mysterious world, Lo Wang must use a masterful combination of gun, blade, magic and wit to discover the truth behind the demonic invasion and banish the encroaching forces back into the darkness.
Also available on
System Requirements
Recommended
OS: Windows 7 SP1 64-bits

Processor: Intel Core 2 Quad 8200 / AMD Phenom X4 9950

Memory: 4 GB RAM

Graphics: ATI Radeon HD 4890 / NVIDIA GeForce GTX 460 or better

DirectX: Version 11

Storage: 15 GB available space

Additional Notes: The will of a true ninja warrior and an appreciation of Wang jokes.
Minimum
OS: Windows XP / Vista / 7 / 8

Processor: 2.4 GHz Dual Core Processor or higher

Memory: 2 GB RAM

Graphics: ATI Radeon HD 3870/NVIDIA 8800 GT or better

DirectX: Version 9.0c

Storage: 15 GB available space

Additional Notes: An unabashed love of katanas is preferable.
Other Games of the Series
Gamer Reviews
13071 Reviews
9.23
NA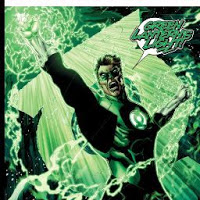 7.00
Aggregate Gamer Reviews
6.50
This failure to follow through is Shadow Warrior's biggest problem. As a throwback revival, Shadow Warrior lives up to the minimal expectations all but the most die-hard old-school PC shooter fans might have for what it should be. But when Shadow Warrior is less content to settle and reaches for more with its swordplay, its boss battles, and its story of cross-dimensional family infighting, it flirts with something much more often enough to make clearing a lower bar seem insufficient.
8.50
Shadow Warrior is a great game, and, like Rise of the Triad before it, proves that the '90s era of first-person shooters can still make it in today's world. The weapons pack a punch, the graphics are great, and the personality is top-notch. Hell, there are even a few dick jokes here and there! I know you've missed those.
7.00
If you're going to remake a game known for its tacky humor, this is the way to do it. The crassness is here, but it's merely seasoning in a colorful old-school first-person shooter that allows excitement to build organically from the way its systems interact. If you saw Duke Nukem's 2011 appearance as a personal slight, you'll be glad to know that Lo Wang still stands tall and proud.