Trailer, Gameplay, & Screenshots
About this game
Summary
Hitchhike your way to freedom in this crazy procedurally generated road trip made by renowned indie creators. No one's road is the same!
Also available on
System Requirements
Minimum
OS: 7 / 10
Processor: i5 4460 or equivalent
Memory: 8 GB RAM
Graphics: NVIDIA GTX 950 or equivalent
DirectX: Version 11
Storage: 20 GB available space
Gamer Reviews
3721 Reviews
8.98
NA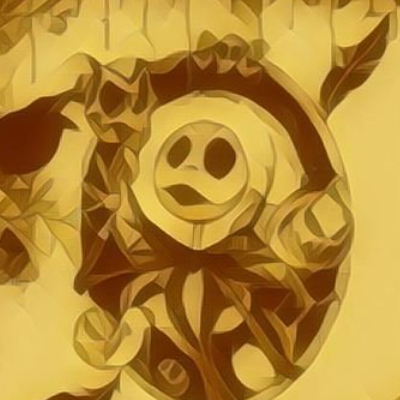 10.00
This game gives you a lot of choices, like a lot, with each having a different result after being chosen. It took me 8 hours to complete the game, as I wanted to take a look around, wanting to feel everything this game has to offer.
Story: Petria, is a country where many teenagers want to cross the border and leave the country, as many think that the president of the country is bad and unforgiving. You play as a missing teenager trying to leave the country, meeting people who will help you, and some robbing and killing you, every single time you die, you'll get to choose which missing teenager to choose. There are seven "main characters" in the game, the rest are side characters. Each main character has a background story and what they are going to do. Election day is coming soon and some still wanting the same president and others want a change. After the attack of 86, most people hated the "black brigades" most people blame them for the attack and killing hundreds that day.
Choices: Trying to leave the country, there are many choices to choose from, transportation, what food, which music, who to hate, who do you think is right? who should live etc It's the type of "Choices matter" type of game I wanted to see from Last stop, there are different endings you can choose, some are bad and some are good. The game ends on election day. Some people want a change, some people want things to stay the same. What will you choose? Your choices matter.
Music: When it comes to country and leaving the country, they are a lot of music you can pick, and along the way, you can find different music tapes around the map. The variety of music is quite a lot. And it's so good, it fits the game's theme so much. I really love the music in this game, it makes me support the game's songwriter and music creator. It's the music you want to hear, you'll never get bored of it, trust me. It's probably the best game music i heard this year, and if this doesn't get an award, I don't know what will.
Energy bar, when traveling around the country, trying to cross the border. You'll be hungry and tired. Surviving in this game is already hard due to the number of people trying to also cross the border, when people try to cross the border, it comes committing crimes and bribing. When it comes to bribing, it comes money, and when there's money you need to earn,steal and do chores. When you earn money, you can bribe, eat and do other stuff in this game. The amount of small details the game has to offer is really something you should look forward to.
Endings: This Review is spoiler-Free, and giving endings is spoiler. It all depends on what you do before election day, and it all depends on if you support the current president "Tyrak" or support other candidates. People have different choices, and they might get offended and start hating you. All this election day will all be connected if you reach the end, you'll understand everything and what made some people go crazy. The story is really something that got me.
Leaving and crossing the border, when you make your way to the border at "Road 96". You'll have different choices of escaping. Climbing the mountain to escape, crossing the border inside a truck, bribing etc, there are many choices of escaping and if they fail. You'll get arrested or even killed. Once killed, people there will remember, and you'll "revive" as a new missing teenager. People won't remember you as you're in a different body as before. It's quite cool and different from other tell-tale games I've played. Which is another reason you should start playing.
When I said earlier by "Choices Matter" it actually does. When it comes to choosing who lives, which music you want on the radio and other stuff. It's really amazing. The storytelling is really amazing, if there are no games that have better storytelling than this, maybe this will be my GOTY for the best storytelling game? This game really encourages me that people should have freedom and the right to have democracy. It's really political. As I myself, aren't really political, this game is still fascinating.
If you're not satisfied with your endings and how you choose your play through to go, you can always create a new game and restart. This game perfected the storytelling and the "choices matter" that I wanted to see from Last Stop. So this really deserved A 10. After finishing the game once, you'll probably get bored as you've already seen the ending of your first run, though its proceeded generated run makes it feels like every single time I start a new game, the game feels new and stories are different. With helping the same person doing something different which causes the game to change its own story, which is very cool.
It's amazing. With the story, music, and small details, they put into this game. WORTH TRYING. It's only $19. It's worth your time and money.
Aggregate Gamer Reviews
7.00
Road 96 sets out to ask hard questions such as "when is violence the right response to a despotic regime?" and "is voting alone enough to fix a broken system?". But by the end, it never quite manages to answer those questions. While its politics take center stage, it's actually Road 96's interpersonal drama that I came away most fond of. It's the figurative walls the characters put up that feel more compelling than the story's literal walls at the border, but because of the game's adaptability, it's worth setting off on your own road trip and seeing how Petria looks for you on election day.
9.00
Road 96 shows that it is possible to do a "roguelike," narrative-focused story and do it well. It's a shockingly engaging and well-written game with likeable characters. It's sometimes funny, sometimes terrifying, and sometimes thought-provoking, but no matter what, it never gets boring. Each setback or revelation made me eager to see the next, and my ending felt like a satisfying resolution to the plot that I'd been building.
8.00
Road 96 feels like an experience created by a studio that understands the fragility of the world we exist in, seeking to project these issues onto a fictional world where comparing them with our own is all too easy. Subtlety isn't the objective here, and by pulling no punches, this game manages to say something well worth listening to.