PC - Windows
Return of the Obra Dinn
Trailer, Gameplay, & Screenshots
About this game
Summary
In 1802, the merchant ship Obra Dinn set out from London for the Orient with over 200 tons of trade goods. Six months later it hadn't met its rendezvous point at the Cape of Good Hope and was declared lost at sea. Early this morning of October 14th, 1807, the Obra Dinn drifted into port at Falmouth with damaged sails and no visible crew. As insurance investigator for the East India Company's London Office, dispatch immediately to Falmouth, find means to board the ship, and prepare an assessment of damages.
System Requirements
Minimum
OS: Windows 7 or better
Processor: 2 GHz Intel i5 or better
Memory: 4 GB RAM
Graphics: Discrete GPU
Storage: 2 GB available space
Additional Notes: Requires 720p or higher output resolution
Gamer Reviews
10578 Reviews
9.57
NA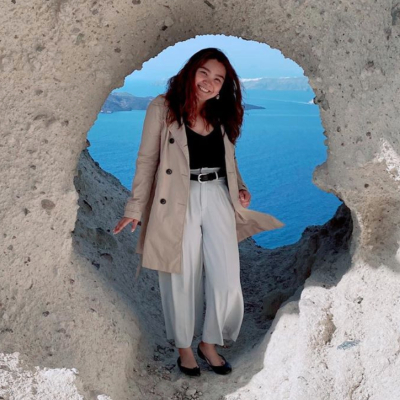 9.50
This game is the logic puzzler of my dreams. I snapped it up on GOG as soon as it released. I love any game that doesn't hold your hand while you piece clues together and make sense of the world in front of you - that many so-called detective games would usually do. I love that it blends the clues in the game environment, as well as outside, real-world knowledge (thank my knowledge of accents) to help you make deductions. It's such a satisfying experience to get items right, too. A+ graphics, story, soundtrack, and overall execution. Lucas Pope is a genius.
Aggregate Gamer Reviews
9.50
This is a game I can not stop thinking about. I think about it at work -- either remembering crazy moments I didn't see coming, or reflecting on recently discovered information and its implications. This is absolutely a "thinking man's game," and it's one that I hope other developers (or Mr. Pope himself) decide to ape and expand on. Despite the fact that this isn't a detective game, I've never felt more like a dick.
9.50
The only downside to Return of the Obra Dinn is that I foresee someone attempting to copy this game's formula, and it will fail. There is not a single piece of this game that can't be deduced from the information the game presents. I feel copycats will understand the general concept but not succeed in tying up every loose end like Pope did here. All four years of development are on display. Return of the Obra Dinn is a unique experience worth every penny. I can't recommend this game enough. There is nothing quite like it.
8.75
Luckily, the individual stories you learn about the crew during your investigations – their betrayals, ambitions, loves – are enticing enough on their own to make up for the deficit. This mixed quality of storytelling doesn't stop the experience from highlighting its other strengths; Return Of Obra Dinn is a surprisingly hardcore detective title with a surreal bite, and one that shouldn't be missed by anyone who loves a great challenge.