PC - Windows
Red Dead Redemption 2
Gamer Reviews
189375 Reviews
9.40
NA
8.00
Oh you should be unhappy about my title, but it's not far from the truth.
It's a pleasure to watch this Western Show, Actors are very good and the story is nice. You even have the possibility to interact and walk, ride, shoot sometimes
Yes, I feel clever, Yes, I am an asshole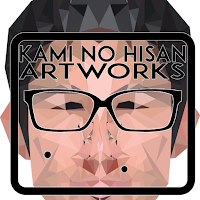 10.00
They say that a video game is a good game when the player had a weird attachment with some characters of that game. RDR2 gave me that kind of feeling. It's a game with perfect gameplay and mechanics. The storyline is too damn awesome! I mean everything in this game is perfect.
This is an open-world game that really made me fall in love with everything. Literally everything. From its free roam to its tiniest details I really loved it!
I honestly don't like the idea of Wild Wild West or anything related to cowboys. But then after finishing this game, It just can't get out of my head!
I'm sure someday if I have my own kids, I'll tell them how awesome Arthun Morgan was.
VISUALS
Artistry: 12/12
Technical Merit: 8/8
SOUND DESIGN
Music: 12/12
Sound Effects & Vocals: 8/8
INTERACTION
Control & Interface: 8/8
Player Agency: 8/8
Accessibility: 4/4
MECHANICS
Feedback & Fun: 10/10
Depth:5 /5
Variety: 5/5
CHARACTER
Narrative: 8/8
Heart: 6/6
Originality: 6/6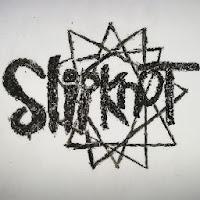 9.50
One of the best games ever made
Red Dead Redemption 2 for PC is a solid port, just not a perfect one. Largely carried by the fantastic quality of the game itself, the port does at least provide prettier visuals, additional content, and a fantastic new Photo Mode. That all said, as solid as the port may be in most regards, it may be best to give Rockstar until the Steam launch in a month to iron out the last of the major issues. At that point, it'll be easier to see and believe why I feel this is truly the best way to experience the end of the outlaw era for yourself.
10.0
The game's narrative and mechanics remain mostly unchanged in this port and readers interested in a full breakdown can check out our original review of Red Dead Redemption 2. The PC version does include some new content including Bounty Hunting Missions, Gang Hideouts, and addition weapons. The new world content fits seamlessly into the existing world and act as a nice bonus for players who have already put in dozens of hours on consoles and want to experience some brand new quests.
9.30
These are early days for the PC release and hopefully, the technical issues are addressed in the coming days. As things stand now, unless you have a top-notch PC, chances are you're running a rig like mine and will have to make graphical compromises that leave you experiencing the game in a presentation fairly similar to that on the consoles. Regardless, this is unquestionably a brilliant experience. Everything about this version is bigger and better than the console version providing you have the rig to run it on.