PC - Windows
Raji: An Ancient Epic
Trailer, Gameplay, & Screenshots
About this game
Summary
Raji: An Ancient Epic is an action adventure game set in ancient India. Raji, a young girl is chosen by the gods, to stand against the demonic invasion of the human realm. Her destiny to rescue her younger brother and face the demon lord Mahabalasura.
System Requirements
Recommended
OS: Windows 7 64-bit or later
Processor: Intel Core i5 processor
Memory: 16 GB RAM
Graphics: Nvidia GTX 770 video card or AMD Radeon R9 280X
DirectX: Version 11
Storage: 3 GB available space
Sound Card: On board
Minimum
OS: Windows 7 64-bit or later
Processor: Quad-core Intel or AMD processor, 2.5 GHz or faster
Memory: 8 GB RAM
Graphics: NVIDIA GeForce 470 GTX or AMD Radeon 6870 HD series card or higher
DirectX: Version 11
Storage: 3 GB available space
Sound Card: On board
Gamer Reviews
1202 Reviews
6.77
NA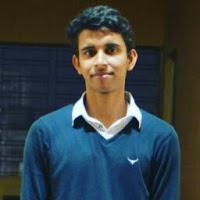 7.80
The game gives off the Prince of Persia vibes with its wall run & combo mechanics. It is certainly a unique game, especially its art and storytelling with puppet like animation in cutscenes but the combat is quite dull. The story revolves around a girl on a quest to save her brother and two Gods narrating the story. Gameplay got repetitive and boring quite fast. The game has an open-ending which hints at part 2 to come later on.
Overall I would say, good art, good voice acting of Durga but not of Vishnu, mediocre gameplay.
Aggregate Gamer Reviews
5.50
The shallow, sub-par gameplay courtesy of a clumsy combat system tarnishes the experience. The game's awkward balance of the two is its greatest flaw, and ultimately, that's what players will remember most. It's a decent adventure game with a refreshing setting, but that's just not enough.
7.50
In all, Raji: An Ancient Epic was a great game. Yes, I had some problems with it's length and the ending but if I step back and look at the game in its entirety, I can recognize that Raji was a gorgeous game. It was educational and made me want to learn more.
5.40
Raji kommt gefühlt 15 Jahre zu spät und wirft einfach nicht genug Power in die Waagschale, um mich über die ohnehin überschaubare Spielzeit hinweg zu begeistern. Man könnte glatt sagen: Das Spiel ist langweilig! Das Szenario ist eigentlich ein schönes und abseits der Assassin's Creed Chronicles-Episode noch unverbraucht - zudem fangen die Entwickler die Schönheit der indischen Palastanlagen mit tollen Kameraeinstellungen ein.