PC - Windows
Puyo Puyo Tetris
Trailer, Gameplay, & Screenshots
Buy now
Steam
About this game
Summary
Two puzzle game juggernauts collide as global phenomenon Tetris® and SEGA's famous Puyo Puyo™ combine in a super mash-up of ferocious competition, adorable looks, and addictive puzzle fun!
Also available on
System Requirements
Minimum
OS: Microsoft Windows 7 / 8 (8.1) / 10 64Bit

Processor: Intel Core i3 or AMD equivalent

Memory: 4 GB RAM

Graphics: DX11 compliant video card with 1 GB VRAM

DirectX: Version 11

Storage: 7 GB available space
Gamer Reviews
3289 Reviews
8.19
6.00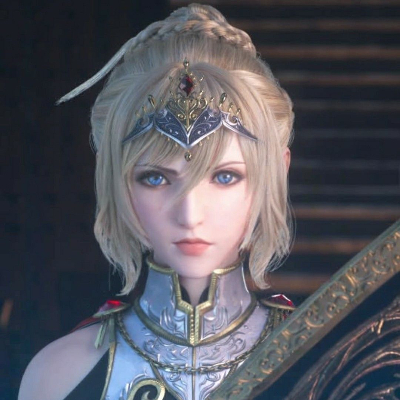 6.00
Seeing Puyo Puyo and Tetris together is...okay...If you like both Puyo Puyo and tetris. Personally, I prefer Puyo Puyo. But out of curiosity, I played this...And it's mehhhh. The characters were alright. Chaining can be quite difficult, especially when your opponent is in Tetris(or vice versa). There are multiple modes to play this game. Switch Mode can be manageable, though I'm not really used to switching puyo to tetris in Switch mode. The fusion mode, however is not an okay mode(It's hard if you're new and it can be quite annoying, especially your opponent just attacked you, and blocks just fell, just when you're about to chain*Intensifies*). If you want to follow the story, just got to adventure mode....Or any mode than the Fusion. If you want puzzle games, this one can be enjoyable...at times...
Aggregate Gamer Reviews
8.00
This isn't the best version of Tetris there has ever been, and I expect previous versions of Puyo Puyo have been more focused, but there's no doubt that this chaotic mash-up of both, plus the exuberant – if overwhelming – presentation, make this a recommended purchase.
6.50
At the end of my time with Puyo Puyo Tetris, I was left wondering just who exactly this game is for. Diehard fans of Tetris and Puyo Puyo who are looking for a way to play them can find much cleaner and more fun versions of either one on Steam, their consoles, or even their mobile phones.
8.00
Puyo Puyo Tetris does a great job of combining two addictive puzzle games into a feverishly fun product. The story mode is surprisingly well done, and offers some nice replay value even for those familiar with both series. Alongside the healthy amount of unlockables, modes, and options, the online multiplayer in particular shines, being a huge source of entertainment.