PC - Windows
Psychonauts 2
Trailer, Gameplay, & Screenshots
About this game
Developer: Double Fine Productions, Inc.
Summary
Razputin Aquato, trained acrobat and powerful young psychic, has realized his life long dream of joining the international psychic espionage organization known as the Psychonauts!
Also available on
System Requirements
Recommended
Requires a 64-bit processor and operating system
OS: Requires a 64-bit processor and operating system
Additional Notes: TBD
Minimum
Requires a 64-bit processor and operating system
OS: Requires a 64-bit processor and operating system
Additional Notes: TBD
Gamer Reviews
5784 Reviews
9.49
NA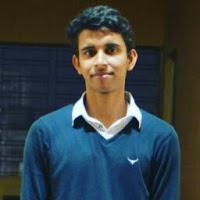 10.00
This is the GOTY 2021 for me and feels like a truly next-gen game we were promised. It is an absolutely amazing game with great gameplay, level designs and combat systems. None of the new games try anything new nowadays but this game goes far and beyond. Every single level is different and I mean it, nothing is recycled and every level feels so fresh. You can revisit the old levels for collectible adding replayability to the game. The characters are weird and charming in their own way but the colorful level designs and platforming is what keeps the game fresh throughout. Every time I felt, oh that was cool, the game throws something even more amazing at me in the next level. The character dialogue system is great which might not make you laugh but does put a smile on the face. The story is engaging and keeps you guessing. The endgame is very well done and the story teaches a lot about emotions, pain, loss, anxiety, depression, fear and the human psychology. Do play this game, you are going to love it.
I consider this as an XBOX Version Odyssey and Ratchet. A 3D Puzzle Platformer and this time added with an amazing psychology-driven story. If you're looking for a casual gaming experience with an amazing story linie. You should try this. It hooked me up from the time I played the first level up to the very last. The mechanics and the gameplay itself provide some satisfaction every time you solve some puzzles or even defeat some bosses. This is one of the main reasons why I hooked myself with XBOX.
VISUALS
Artistry: 10/12
Technical Merit: 8/8
SOUND DESIGN
Music: 11/12
Sound Effects & Vocals: 6/8
INTERACTION
Control & Interface: 8/8
Player Agency: 7/8
Accessibility: 4/4
MECHANICS
Feedback & Fun: 8/10
Depth: 5/5
Variety: 4/5
CHARACTER
Narrative: 8/8
Heart: 6/6
Originality: 6/6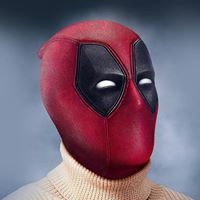 9.50
literally the best game for all ages, it deals with real life issues with such fun and vibrant style I cannot believe it. While the younger audience might not understand the deeper meaning but they'll still enjoy it.
Aggregate Gamer Reviews
8.00
A huge impact was left on me by Psychonauts. While that's not likely to be the same story for Psychonauts 2, I wasn't disappointed. There was no single place that let me down so severely that it soured the overall experience. Nothing that struck me as starkly inferior. It's maybe not quite as genius, but it's still a mind worth exploring.
9.50
Psychonauts 2 delivers on everything it madly promises. That includes old school platforming with new school precision, an impressive visual style that never falters, and a world begging to be explored.
9.50
A tour de force of sumptuous visuals and world-class game design come together for a truly impressive feast for the senses. Psychonauts 2 is a must-play title for fans and newcomers alike.