PC - Windows, Mac, Linux
Psychonauts
Trailer, Gameplay, & Screenshots
About this game
Developer: Double Fine Productions, Inc.
Summary
Surreal action adventure game starring Raz, a powerful young cadet at psychic summer camp. While working on his levitation merit badge, Raz discovers that someone is kidnapping psychic children and stealing their brains. In order to foil this evil plot and earn the title of Psychonaut, Raz must project himself into the minds of one bizarre character after another to battle their nightmares and mental demons. He does all this while continuing to earn his psychic merit badges in Telekinesis, Clairvoyance, Pyrokinesis and more. Players run, bounce, float, climb, swing and sneak while defeating monsters, lunatics and demons with the Psi-Blast, a mental burst of energy that will banish nightmares.
Also available on
System Requirements
Recommended
OS: Windows 2000/XP
Processor: 2.0 GHz Pentium(R) IV and AMD Athlon(tm)
Memory: 512 MB of RAM
Graphics: , 128 MB GeForce FX 5600 or higher or ATI(R) Radeon 9600 or higher
DirectX®: version 9.0 or higher (included with game)
Hard Drive: 6.0 GB minimum hard drive space
Sound: DirectX&reg 9.0 or higher and Sound Blaster Audigy 2 series sound card
Controls: Game Pad (optional)
Minimum
OS: Windows 98 SE/2000/XP
Processor: 1.0 GHz Pentium(R) III and AMD Athlon(tm)
Memory: 256 MB of RAM
Graphics: 64 MB GeForce (tm) 3 or higher or ATI(R) Radeon 8500 or higher (except GeForce 4 MX and Go series)
DirectX
Gamer Reviews
6706 Reviews
9.44
NA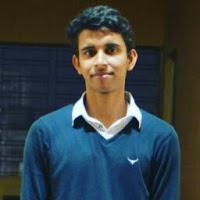 7.00
An amazing game with good gameplay. Its a 17 year old game so most people won't like it and the characters and elements in the world are a bit weird but overall its a great game. You can skip this one if you don't like it, as the second game gives a basic idea of the game and the story but do play the sequel, its GOTY for me.
Dude, this game gonna take you back to your saturday mornings in yours early years, gamplay aged well, maybe wont appeal for everyone, but if you like classics platformers and a funny storie give a try this is indeed a cult classic
Aggregate Gamer Reviews
8.70
Psychonauts starts off with a bang. The first half of this game is easily one of the most enjoyable I've had in the past year. But as is the case with many humorous games, the laughs begin to fade in the home stretch and in the end Psychonauts started to wear on me. This is an inventive game that's a bit too easy and not quite as polished as it could have been.
6.00
Psychonauts has a group of unforgettable characters in an imaginative setting that unfortunately takes place inside a middling platformer. It could be a great cartoon, but as a game, it's far from perfect.
8.40
Players looking for a stiff challenge or an exceptionally lengthy adventure won't find it here, and those who specifically want to play the game on the PC aren't going to get the best version of the experience. However, anyone just looking for a fun and whimsical adventure with a brilliant presentation and a fantastic story will find just that in Psychonauts.