Trailer, Gameplay, & Screenshots
Get it now
About this game
Summary
Join 25+ million players in Paladins, the free-to-play fantasy team-based shooter sensation. Wield guns and magic as a legendary Champion of the Realm, customizing your core set of abilities to play exactly how you want to play.
Also available on
System Requirements
Recommended
OS: 64-bit: Vista, Win 7, Win 8, Win 10
Processor: Intel Core i5-750, 2.67 GHz / AMD Phenom II X4 965, 3.4 GHz
Memory: 4 GB RAM
Graphics: NVIDIA GeForce GTX 560 / AMD Radeon HD 6950 or better with 768 MB+ of VRAM (DirectX 11 Compatible)
Network: Broadband Internet connection
Storage: 10 GB available space
Sound Card: DirectX compatible sound card
Minimum
OS: Windows XP SP2, Windows Vista or Windows 7
Processor: Core 2 Duo 2.4 GHz or Althon X2 2.7 GHz
Memory: 2 GB RAM
Graphics: ATI or Nvidia graphics card with 512MB video ram or better and Shader Model 3.0 support. (ATI Radeon 3870 or higher, Nvidia GeForce 8800 GT or higher)
Storage: 10 GB available space
Sound Card: DirectX compatible sound card
Downloadable Contents (DLCs)
Gamer Reviews
283388 Reviews
8.50
NA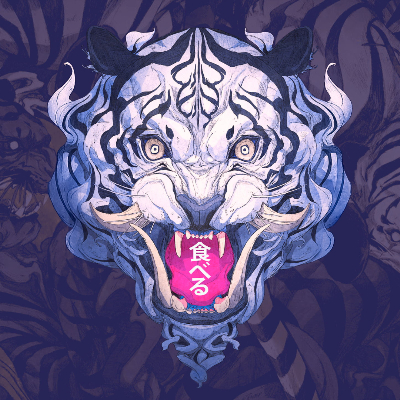 7.10
So I came across Paladins on steam... I said that game looks fun and so I read things about it. People where calling it the poor man's Overwatch or the Bootleg Overwatch. Since I wanted to play Overwatch but didn't have the funds at the times I downloaded Paladins for free on Steam. I instantly loved it...the characters and their unique abilities. I started to go for the achievements on steam and was enjoying what this beta game had to offer. After a week or two I stopped playing it and moved on to other games. Eventually it came out on the ps4 with trophies and I told my friend about it and we both purchased the game and played through it together. He claimed he liked Paladins more than Overwatch because it had that underground feeling to it where it wasn't as known. Each character in the game has unique abilities and classes to use. If you choose the right set up and stick to your characters class type you can destroy your enemies. But if you pick a support character and try to be a tank I feel sorry for you. And that is what makes Paladins so good to me that each character has strengths and weaknesses. The great thing about Paladins is that it is fun period....the characters are great the matches are fun but the game is still in beta and has some issues. Such as game crashes or trophy glitches your stats not updating properly...minor things. But overall I did get the platinum trophy which only had a few hard trophies (such as Bounty Hunter). Overall I recommend Paladins to anyone who likes team shooters with classes in them...such as OVERWATCH lol. If your looking for a game with a strong story or campaign then this might not be for you.
I give Paladins 4/5 Stars
Highly Recommended
Pros
Lots of great characters to choose from.
Lots of items to collect (outfits, weapons, cards, skins)
Fun as hell.
Cons
Game Crashes randomly and there is not campaign mode
The queue can take a few minutes and there is not many levels to play
Sometimes the penalty for not joining a game is drastic
Aggregate Gamer Reviews
8.40
Even after over 300 hours of exhilarating battles and strategic planning, champions continue to find a way to offer new gameplay experiences. Whether it's the main mode that encapsulates the teamwork aspect or the character designs that immediately flow with creativity, Paladins: Champions of the Realm clearly stands out in the midst of competition.
7.00
As for the future, we're also excited to see what the Battlegrounds mode entails when it releases. The Battle Royale-esque mode has already entered open beta, but we'll get treated to the extra mode either as a standalone or an update in the future, meaning even more ways to enjoy Paladins' mixture of heroes as they scavenge for cards, enemies, and chests in an ever-decreasing zone. For now though, we'll be enjoying what's currently on the table, and seeing if we can hone our skills a touch more.
8.50
Héroes personalizables, con cantidad de características propias cada uno de ellos, modos de juego para todos los gustos, 16 arenas de enfrentamiento y un shooter que a fin de cuentas se marca todo esto siendo un free-to-play con buen aspecto... a menos que no nos guste el género, estamos ante un obligatorio en nuestro PC. Buen trabajo, siempre que continúe en evolución, cosa que sabemos que ocurrirá tratándose de Hi-Rez Studios.