PC - Windows
Oddworld: Soulstorm
NA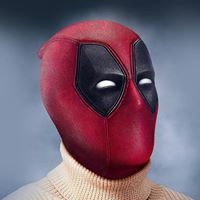 6.20
The story was intriguing though I did not got through it since in the current state i.e v1.0 the game has many bugs almost game-breaking (I have seen better AI in games a decade older) at some points which for me renders it unplayable and also the graphics in cutscenes are fine but the actual game levels are just low polygon worlds with higher texture quality and shadows. I'm giving it 6.2 hoping that later patches will fix issues with gameplay don't know if it is just a PC thing or all consoles are experiencing the same issue but this game needs to be updated as soon as possible it's unfinished.
Aggregate Gamer Reviews
6.00
Those core ideas, stealth and puzzle-platforming, work well in Soulstorm, but only some of the time. Though plodding and slow-paced relative to modern stealth games, there is something satisfying to its puzzle-like approach. Unfortunately, it's hard to see the good through issues with the AI, frustrating checkpointing, and technical troubles.
6.00
Oddworld: Soulstorm is clearly a labour of love, and I can see that in everything it does. The ambition that bleeds into its story, characters, and gameplay are all evident, but the execution is just sorely lacking everywhere it matters.
7.00
Oddworld: Soulstorm took Oddworld Inhabitants over two decades to fully realize so it's disappointing that it came out in the state that it did. Numerous bugs are just one part of the problem as its lack of a quicksave and unwieldy controls cause a lot of easily avoidable irritation.