PC - Windows
Mount & Blade II: Bannerlord
Early Access
This game is still in the early stages of development and will continue to be updated with the involvement of the community.
Trailer, Gameplay, & Screenshots
About this game
Developer: TaleWorlds Entertainment
Summary
The horns sound, the ravens gather. An empire is torn by civil war. Beyond its borders, new kingdoms rise. Gird on your sword, don your armour, summon your followers and ride forth to win glory on the battlefields of Calradia. Establish your hegemony and create a new world out of the ashes of the old.
System Requirements
Minimum
Processor: Intel i3-2100 / AMD FX-6300
Memory: 4 GB RAM
Graphics: Intel HD 4600 / Nvidia GT730 / AMD R7 240
Storage: 40 GB available space
Additional Notes: These estimates may change during final release
Gamer Reviews
140910 Reviews
8.60
NA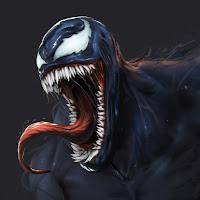 10.00
6.00
Bannerlord is very much an Early Access game. It would be an understatement to say that it requires a lot of polishing.
I've had trouble playing it having been plagued with memory errors and the occasional freezes. Despite all this, when it works, it really is a fun game. Combat and weapon is weird but may be the best among comparable games. Troop control works but the lack of an in-depth tutorial makes it confusing at first few tries.
Who is this for? Those who love knights, medieval combat, strategy, and cavalry charges. Who is it not for? Those who are looking for a polished game. It's still on Early Access, after all.
*Note: I will continue to update this review with the game's progress.
Aggregate Gamer Reviews
9.00
Overall Mount & Blade II: Bannerlord is a great game. It's a case of if it's not broke, don't fix it, but it's been improved on with some beautiful graphics and refining of basic gameplay. TaleWorlds continues to polish it with patches and listen to their community about it. This is hands down one of the best games that let you charge with your cavalry archers while you charge ahead with your lance to end banditry in the area and everything in between.
8.00
It's easy to focus on all the ways Mount & Blade II is still stuck in a rut starting out, but Bannerlord is an onion with lots of new layers that show themselves once you start to really dig into it. Especially for an early access game, it's ambitious and reasonably well-polished, even if it still has a long way to go. And with the huge graphical and general usability improvements, a latter-day rehash of Warband – one of my favorite games of the last decade – isn't even a bad thing by itself when you get right down to it.