PC - Windows
Monster Hunter: World
Gamer Reviews
169015 Reviews
8.40
NA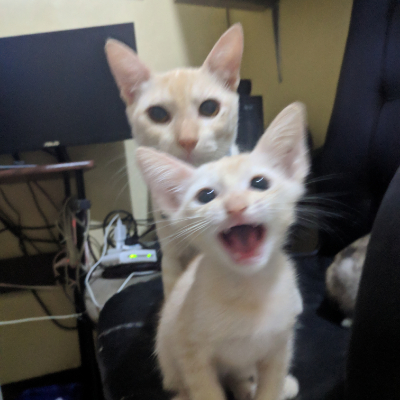 9.00
If you haven't played any of the previous Monster Hunter titles, then stiffen up that left cheek cause I will slap it. Nah, I changed my mind. I won't do it. I can't blame you for not playing those games before. Why? Those games were unforgiving. However, Monster Hunter World is far more different than its predecessors. In fact, it's far easier and fun in my opinion. But before I go on any further, I will need to describe this game to you. Monster Hunter World is basically what the title is. You hunt monsters. Period. You kill, you take some monster parts and craft weapons and armor out of it to prepare you against far stronger monsters. It's a very simple concept. But why. Why does this game still manage to make me play it for countless hours despite its simple concept? That's easy. Cause it freaking awesome to destroy giant baddies with a greatsword made out of its mother, that's why. Now, it has its flaws. And this comes mid-game. When you encounter your first subspecies. By this time, the game can somewhat feel a bit draggy and repetitive. Another flaw is the connection issues. Be prepared to pull your hair out of frustration. This game has a very unstable connection issue. So, if you haven't played this game already, please do me a favor. And buy it.
Aggregate Gamer Reviews
8.00
Ever since the title was first announced, it was clear that Capcom was gunning for something grander than Monster Hunter Generations. It has succeeded, and this is likely the biggest and best that the franchise has ever been. It's not just the comparative depth of the narrative; it also boasts almost seamless integration between combat systems that were previously incomprehensible for amateurs.
8.50
Monster Hunter World is a solid title that will soak up a lot of time if you enjoy beautiful graphics, hunting beautiful, dangerous and unique creatures, and crafting buttloads of weapons and gear.  The learning curve is considerably more shallow than previous Monster Hunter titles but simultaneously steeper for beginners than it usually is for games in general. 
9.00
If this were a review of just Monster Hunter World, the negatives would have little effect on the overall package. Given all the work and graphical brilliance that the PC version displays, it's a shame to have certain performance issues. Nevertheless, whether your system can handle it or Capcom offers more optimization, Monster Hunter World on PC comes recommended.