PC - Windows
Monster Hunter: World
Trailer, Gameplay, & Screenshots
Buy now
Steam
About this game
Summary
Welcome to a new world! Take on the role of a hunter and slay ferocious monsters in a living, breathing ecosystem where you can use the landscape and its diverse inhabitants to get the upper hand. Hunt alone or in co-op with up to three other players, and use materials collected from fallen foes to craft new gear and take on even bigger, badder beasts!
Also available on
System Requirements
Minimum
OS: WINDOWS® 7, 8, 8.1, 10 (64-bit required)

Processor: Intel® Core™ i5-4460, 3.20GHz or AMD FX™-6300

Memory: 8 GB RAM

Graphics: NVIDIA® GeForce® GTX 760 or AMD Radeon™ R7 260x (VRAM 2GB)

DirectX: Version 11

Network: Broadband Internet connection

Storage: 20 GB available space

Sound Card: DirectSound (DirectX® 9.0c)

Additional Notes: 1080p/30fps when graphics settings are set to "Low"
Downloadable Contents (DLC)
Other Games of the Series
Gamer Reviews
92928 Reviews
7.80
9.00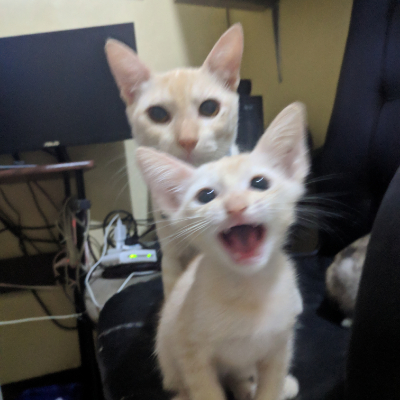 9.00
If you haven't played any of the previous Monster Hunter titles, then stiffen up that left cheek cause I will slap it. Nah, I changed my mind. I won't do it. I can't blame you for not playing those games before. Why? Those games were unforgiving. However, Monster Hunter World is far more different than its predecessors. In fact, it's far easier and fun in my opinion.
But before I go on any further, I will need to describe this game to you. Monster Hunter World is basically what the title is. You hunt monsters. Period. You kill, you take some monster parts and craft weapons and armor out of it to prepare you against far stronger monsters. It's a very simple concept. But why. Why does this game still manage to make me play it for countless hours despite its simple concept? That's easy. Cause it freaking awesome to destroy giant baddies with a greatsword made out of its mother, that's why.
Now, it has its flaws. And this comes mid-game. When you encounter your first subspecies. By this time, the game can somewhat feel a bit draggy and repetitive.
Another flaw is the connection issues. Be prepared to pull your hair out of frustration. This game has a very unstable connection issue.
So, if you haven't played this game already, please do me a favor. And buy it.
Aggregate Gamer Reviews
8.20
So, do we judge the game by its sale's figures? Is Monster Hunter: World the best game Capcom has ever made? I don't think so. What it is though, is a damn good time. In the event that you find yourself in possession of both a powerful desktop and $60 that just can't wait to spend, give it a shot. For all its flaws, Monster Hunter: World is proof that a game can be more than the sum of its parts.
9.00
Monster Hunter World is bursting with content and is a game that you can easily get over 100 hours in. The downside is that a lot of those 100 or more hours will be by your lonesome. While as a single-player game this title excels, the multiplayer matchmaking can be incredibly clunky and inexplicably doesn't allow you to stick by another player's side persistently.
8.50
Arriving eight months late on PC, everything that can be said about Monster Hunter World already has done. Rest assured though, the wait was indeed worth it. Anyone looking for a deep action game they can potentially invest hundreds of hours into need look no further. This is Monster Hunter, back and better than it's ever been before.