PC - Windows
Monster Hunter: World
Gamer Reviews
169019 Reviews
8.40
NA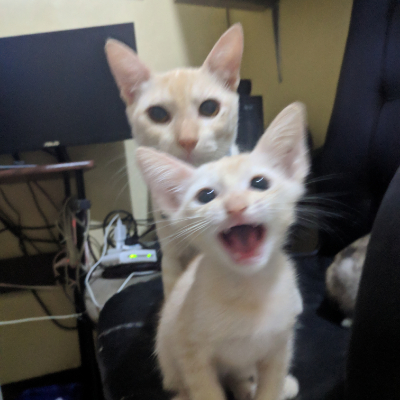 9.00
If you haven't played any of the previous Monster Hunter titles, then stiffen up that left cheek cause I will slap it. Nah, I changed my mind. I won't do it. I can't blame you for not playing those games before. Why? Those games were unforgiving. However, Monster Hunter World is far more different than its predecessors. In fact, it's far easier and fun in my opinion. But before I go on any further, I will need to describe this game to you. Monster Hunter World is basically what the title is. You hunt monsters. Period. You kill, you take some monster parts and craft weapons and armor out of it to prepare you against far stronger monsters. It's a very simple concept. But why. Why does this game still manage to make me play it for countless hours despite its simple concept? That's easy. Cause it freaking awesome to destroy giant baddies with a greatsword made out of its mother, that's why. Now, it has its flaws. And this comes mid-game. When you encounter your first subspecies. By this time, the game can somewhat feel a bit draggy and repetitive. Another flaw is the connection issues. Be prepared to pull your hair out of frustration. This game has a very unstable connection issue. So, if you haven't played this game already, please do me a favor. And buy it.
Aggregate Gamer Reviews
9.00
Monster Hunter World is bursting with content and is a game that you can easily get over 100 hours in. The downside is that a lot of those 100 or more hours will be by your lonesome. While as a single-player game this title excels, the multiplayer matchmaking can be incredibly clunky and inexplicably doesn't allow you to stick by another player's side persistently.
8.50
Monster Hunter World is a solid title that will soak up a lot of time if you enjoy beautiful graphics, hunting beautiful, dangerous and unique creatures, and crafting buttloads of weapons and gear.  The learning curve is considerably more shallow than previous Monster Hunter titles but simultaneously steeper for beginners than it usually is for games in general. 
10.0
Monster Hunter World is an incredible achievement. It manages the nearly impossible feat of taking a franchise known (and in many corners beloved) for it's incredible complexity and depth and making it significantly more approachable, without in any way stripping it down or diminishing it. It tells the most compelling, kinetic story in any Monster Hunter yet (not a tremendous feat, admittedly, but this is a worthy and interesting story) and offers some of the most interesting and addictive action combat in any franchise, bar none.