PC - Windows
Middle-earth: Shadow of War
Game Info
play_circle_filled
play_circle_filled
About this game
Summary
Go behind enemy lines to forge your army, conquer Fortresses and dominate Mordor from within. Experience how the award winning Nemesis System creates unique personal stories with every enemy and follower, and confront the full power of the Dark Lord Sauron and his Ringwraiths in this epic new story of Middle-earth.
Also available on
System Requirements
Recommended
OS: Windows 10 Creators Update

Processor: AMD FX-8350, 4.0 GHz / Intel Core i7-3770, 3.4 GHz

Memory: 12 GB RAM

Graphics: AMD RX 480, 4 GB or RX580, 4GB / NVIDIA GTX 970, 4GB or GTX1060, 6GB

DirectX: Version 11

Network: Broadband Internet connection

Storage: 70 GB available space

Additional Notes: X64 required
Minimum
OS: Windows 7 SP1 with Platform Update

Processor: AMD FX-4350, 4.2 GHz / Intel Core i5-2300, 2.80 GHz

Memory: 6 GB RAM

Graphics: AMD HD 7870, 2 GB / NVIDIA GTX 660, 2 GB

DirectX: Version 11

Network: Broadband Internet connection

Storage: 70 GB available space

Additional Notes: X64 required
Other Games of the Series
Gamer Reviews
17974 Reviews
7.66
7.00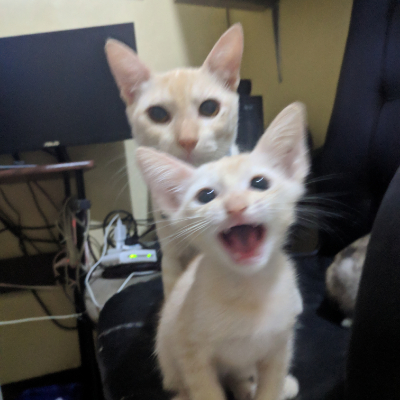 7.00
First, I gotta say this. If you haven't played Shadow of Mordor, then I advise that you not play Shadow of War. Why? Cause Shadow of Mordor has everything that this game has. However, if you have played the first game and still have that LoTR craving that needs a fix, then, by all means, play this game. Shadow of War is basically like an expansion of the first game. It has a far more impressive Nemesis system, bigger worlds to explore, equipment sets and gems to strengthen your character and a stronghold defense/invade minigame. However, it has its problems. And that problem is the constant grind. By act 4, you will be grinding for Legendary orcs to help defend your stronghold. I won't spoil anything from the main story. But let's just say that you will be doing this to achieve the true ending of the game. If you have played the first game and if you can look past the somewhat pokemon-esque feel of collecting orcs, then Shadow of War is the game for you.
See More
7.50
Shadow of Mordor was unrefined but in a way that was ahead of its time. Playing it felt like glimpsing the future of big action games. Monolith's attempts to build on that vision in Shadow of War are often successful, particularly where the deeper Nemesis System is concerned. But other pieces of this sequel feel undercooked, getting in the way of what should be a great time. Shadow of War provided plenty of fun in the 30 or 40 hours I've spent with it so far, but somehow this future seemed so much brighter in 2014.
8.70
Shadow of War may not be perfect. Its camera can still get lost, Talion's free-running can often be a hindrance rather than a help, and the UI can sometimes bug out for no apparent reason in menus and the main game. But these are little issues in a very large game, and even with the Loot Boxes as optional purchases (they truly are optional), I can't help but recommend this game to any and all fans of open world adventures. With or without the DLC there are dozens of hours of playtime to be had, and it's mostly of the highest quality. Recommended.