PC - Windows
Mass Effect 2
Trailer, Gameplay, & Screenshots
About this game
Summary
Two years after Commander Shepard repelled invading Reapers bent on the destruction of organic life, a mysterious new enemy has emerged. On the fringes of known space, something is silently abducting entire human colonies. Now Shepard must work with Cerberus, a ruthless organization devoted to human survival at any cost, to stop the most terrifying threat mankind has ever faced.  To even attempt this perilous mission, Shepard must assemble the galaxy's most elite team and command the most powerful ship ever built. Even then, they say it would be suicide. Commander Shepard intends to prove them wrong.
Also available on
System Requirements
Recommended
OS: Windows XP SP3 / Windows Vista SP1 / Windows 7
Processor: 2.6+ GHz Core 2 Duo Intel or equivalent AMD CPU
Memory: 2 GB RAM
Graphics: ATI Radeon HD 2900 XT, NVIDIA GeForce 8800 GT, or better recommended
DirectX®: DirectX 9.0c August 2008 (included)
Hard Drive: 15 GB
Sound: DirectX 9.0c compatible
Minimum
OS: Windows XP SP3 / Windows Vista SP1 / Windows 7
Processor: 1.8GHz Intel Core 2 Duo or equivalent AMD CPU
Memory: 1 GB RAM for Windows XP / 2 GB RAM for Windows Vista and Windows 7
Graphics: 256 MB (with Pixel Shader 3.0 support)
DirectX
Gamer Reviews
16178 Reviews
9.23
NA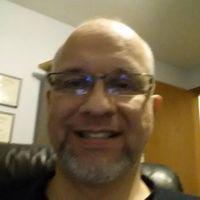 10.00
Simply put- ME2 is one of the best games of all time! In my top 5. Shepard is at her best in this one. It's great building your crew and going on loyalty missions for them. There's such a wide variety of missions- never gets boring. It's a great action rpg. There are great boss fights- but the worst enemies for me are those damn husks! It builds up to a great ending mission- although it sucks losing some of your crew. The 4k graphics look great- especially in several face models like Thane. It builds well off of ME1 and leads well to ME3. It's the best in the series by far- but you should play all 3 games to truly experience the ME world. I've played this many, many times- and I highly recommend!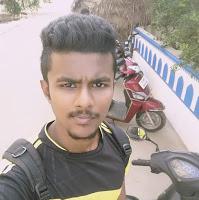 9.50
One of my favorite and best PC game I have ever played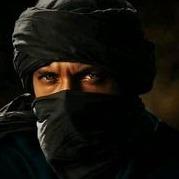 1.00
اريد تحميل لعبة mass effect
10.0
Mass Effect 2 has been described as the dark second chapter of the trilogy, the series' "Empire Strikes Back," if you will. Nowhere is this more apparent than in your squadmates' personal missions. Each new recruit has a personal quest you can tackle before setting out on the final mission. Completing a personal quest unlocks a new power and costume, and cements that character's loyalty to Shepard and the mission.
9.60
Games like Mass Effect 2 don't come around often enough. Look at any aspect and you can be sure it's great. It's incredibly personal while still retaining a sense of epic sweeping scale. The combat and mission design are outstanding. The visuals, voice acting, soundtrack, and direction are miles ahead of the competition. Perhaps most impressively, Mass Effect 2 manages to fulfill its incredible ambition while only suffering from very few technical hiccups.
10.0
Mass Effect 2 is an incredibly ambitious game, and most developers would've balked at the idea of a sequel to a Triple-A blockbuster that fixed every error, dotted every i and crossed every t - but Bioware have succeeded. It's a testament to their dedication and hard work, a testament to Bioware's status as one of the most important developers today, and a testament to what the RPG genre can still do. It's an awe-inspiring, cinematic, moving and deeply personal choice-driven epic – and likely to stand out in the future as one of the most important RPGs this generation.