PC - Windows, Mac, Linux
LIMBO
Trailer, Gameplay, & Screenshots
About this game
Summary
Limbo is a black and white puzzle-platforming adventure that puts players in the role of a young boy traveling through a hostile world in an attempt to discover the fate of his sister.
Limbo challenges players with traversing dark forests, trap-filled underground complexes, and stormy rooftops brought to life with hand-drawn visuals. They must be quick, clever, and fearless if they want to survive their journey and unravel the mysteries at Limbo's sinister heart.
System Requirements
Minimum
OS: Windows XP, Vista, 7

Processor: 2 GHz

Memory: 512MB

Hard Disk Space: 150MB

Video Card: 5 years or younger. Integrated graphics and very low budget cards may not work. Shader Model 3.0 required

DirectX®: 9.0c

Gamer Reviews
19850 Reviews
9.18
NA

7.00
The game is really nice but some puzzles are literally impossible without some tutorials.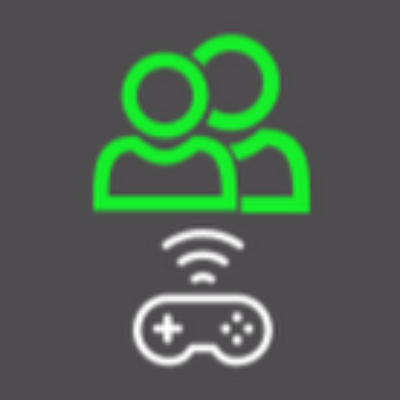 10.00
Been playing a lot of indies these days and limbo is certainly one of the best i have played. I never known about it before and seeing the good reviews decided to try it. What a game! It is truly a masterpiece as per it's time. The art of this game is one of the best i have seen. It's constant over all the levels and never loses it's charm any time. The gameplay is simple and strictly 2D, but it manages to get most out of it. The level design are out of this world. I have never completed a puzzle game without looking a guide, but limbo has just changed that. The puzzles requires your brain obviously but in a clever way. Despite having so less gameplay elements this game squeezes every possible puzzle out of it. Every level is tougher than last but if you think enough you will eventually find a crack to that level. And that's what i actually want. This game is a balance in a sense that after few levels you will quit it, not because you are bored but because you are overwhelmed and need some rest to continue. This is what i want in games. To not be too much addictive and too much boring. It's available on mobile too, so if you haven't played it till now consider it. You will love it eventually.
P.S. The story is very simple but hard to understand.
Aggregate Gamer Reviews
9.00
There isn't much depth to the story and Playdead have clearly focused on the gameplay and creepy atmosphere of the game, so if you're an RPG player that needs your fix for great storytelling, this game probably isn't for you. Likewise, if you're an FPS player that needs your octane thrills and explosive action to enjoy a game, Limbo is definitely not for you. If you're interested in trying something a little different, or maybe taking your first foray into the mists of the indie genre, then this your game.
9.00
Limbo poses the questions of death versus life and reality versus dream, but it doesn't answer them. It's the questions that are important here, and you're left to contemplate the meaning of this world for yourself. Although this is a game without clear-cut answers, the lack of concrete explanations doesn't detract one bit from the overall experience. This is a delicately crafted adventure whose elements tie seamlessly together.
9.20
It's a little disappointing to have waited a year for this game to get ported to PC only to find keyboard control is locked to the cursor keys, but in spite of that – and Limbo's short playtime (around three to five hours) – you simply cannot miss out on this darkly evocative experience. It has its frustrations, but it's a beautiful argument for games as art.