PC - Windows
League of Legends
Trailer, Gameplay, & Screenshots
About this game
Summary
League of Legends is a fast-paced, competitive online game that blends the speed and intensity of an RTS with RPG elements. Two teams of powerful champions, each with a unique design and playstyle, battle head-to-head across multiple battlefields and game modes. With an ever-expanding roster of champions, frequent updates and a thriving tournament scene, League of Legends offers endless replayability for players of every skill level.
Gamer Reviews
7449 Reviews
7.49
NA
9.00
The game is super fun and extremely easy to put a lot of time into. Over the time the community has definitely gotten more toxic, but the game can either be super competitive or satisfying and fun with friends, or a bit of both worlds. Sometimes they're are some balance issues, but I'm glad I've spent as much time as I have on this game.

1.00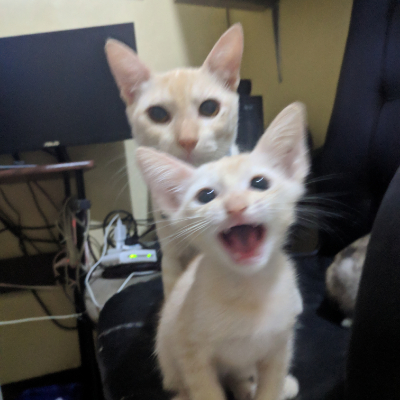 6.00
Me and League of Legends go way back. Way back when Xhin-Zhao was newly released. Back when only a few champions can do the Jungler role. That role was an art back then. So yeah, that old.
Kinda forgot what patch that was, but that was League at its best form. No over-hyped or over-designed characters. Ah, simple times.
Now, it's pretty much a mess. If you live under a rock and don't know what a MOBA is, let me stand back and laugh at you for a second. So, let's begin. MOBA is a game in which you and 4 more teammates (or in other words, chuckleheads) team up against another team (full of chuckleheads) to destroy each other's base. In League, that base is called a Nexus. You get to choose any champions which fit a desirable role and practice that champion until you eat, sleep and defecate that champion.
Now let's get back to why I mentioned this game is a mess. Well, its a burst-fest. Any champions that deal the best amount of damage and have high mobility will always triumph in team fights. Tanks don't really stand a chance. It just feels like they have been weakened. And even if you have a champion with a full set of tank items but lacks the reaction and skills, your team will still suffer against an unorganized opposing team.
And I kind of get it why Riot is doing this. It's because of the Esports scene. People love watching flashy moves and outplays. We off-tank players have it so bad.
And don't be fooled by the concept of "You can create your very own build that fits your playstyle, unlike other MOBAS!". Nope, not true.
The only time you get to customize your champion is when you are losing. Does the enemy team have a fed Mage? Gotta have that Banshee Veil or you'll get burst down. So much for that dream build you've been aching to try out.
And don't get me started with the Runes. If you are playing competitively, don't even think of experimenting with the Rune system. It won't matter. In rank, there are only 1 or 2 Rune setups that work well on your champion. So yeah, customization is out of this game.
So is it still worth playing? Of course, it is. If you are playing for fun, then, by all means, play the game. If you wish to play competitively, be prepared. This game will destroy you.
Aggregate Gamer Reviews
9.00
League of Legends is a fantastic game with something for players of all skill ranges to enjoy. Although it's better to play with friends, you are not left to your own devices if you tend to keep to yourself. The early hours can be frustrating as you learn the ropes, but once you are swept away by the ebb and flow, it's difficult to resist the constant thrill of the game's diverse battles.
8.30
For all of its flaws and ambitions, League of Legends will undoubtedly go down as the first true successor to the DotA experience
9.00
Technically, the game runs smoothly. Getting hooked up with players in the lobby is about as easy as it gets. The matches are short enough and challenging enough to suit virtually all skill levels. The time I spent with this game has been fun, and with a good community base, it can only get better with time.