Trailer, Gameplay, & Screenshots
Buy now
About this game
Summary
Slice through time to take back what\'s rightfully yours in a neo-noir, instant-death action platformer.
System Requirements
Minimum
OS: Windows 7 and above
Processor: 1.2 ghz
Memory: 4 GB RAM
Graphics: 512 mb video memory
DirectX: Version 10
Storage: 200 MB available space
Gamer Reviews
23398 Reviews
9.79
9.00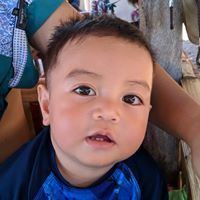 9.00
Indie games are really amazing these days. Makes me want to make one. I really enjoyed this side-scrolling metroidvania. I haven't done playing it as of the moment.
Much like Hotline Miami, this is another fantastic entry from Devolver Digital. This neo-noir action-platformer takes joy in its aesthetically pleasing cyberpunk society and jamming synthwave soundtrack.
Play as a futuristic Samurai Hitman on a quest to uncover his forgotten memories. By using the game's unique time-bending mechanic, players can slow down time and begin decapitating enemies with surgical precision. It's ultraviolence at its finest.
This is another Indie title worth your time.
Aggregate Gamer Reviews
Katana ZERO is pixelated samurai bliss, delivering one of the most impressively polished narrative and gameplay experiences of the year.
6.00
The visual style, music, branching dialogue options, and unique time bending abilities certainly separate it from the crowded pack of 2D side scrolling indie action games. Unfortunately, this isn't enough to save it from repetitive and aggravating game play. This could easily be a "git gud" situation, but the puzzling story and lack of true replay-ability might not be enough to keep you pushing through the grind.
8.00
The narrative contextualization of both your abilities and role within Katana Zero's world is expertly written, with a clever dialogue system letting you inject personality into character interactions. Katana Zero is bloody and brutal, but it's also a heartfelt tale that you shouldn't overlook lightly.