Gamer Reviews
10479 Reviews
9.49
NA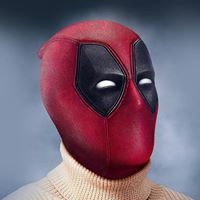 10.00
best game to play with a friend or family. story is good but the gameplay mechanics are best in the coop genre and it delivers on all fronts.
P.S expected nothing less from the developers of "A way out"
Aggregate Gamer Reviews
9.00
It's impressive stuff. It Takes Two is the best 3D platformer I've played since Super Mario Odyssey, and like that game, it has a flair for variety. You may ride a frog or fly a plane with wings made from Cody's boxers or hack-and-slash through a Diablo-style castle. Despite the downright wild amount of things to do, It Takes Two manages to handle every mechanic well.
9.50
A fantastic cooperative experience that hits positive notes throughout its entire journey, It Takes Two is the magnum opus for a studio that seems to keep getting better and better.
9.20
It Takes Two es un videojuego puro, que hace uso de multitud de mecánicas distintas para presentarnos una fórmula equilibrada y sorprendente en todo momento. A lo largo de sus aproximadamente catorce horas de duración (comprendidas en unos ocho episodios), no deja de aportar nuevos escenarios, enemigos, aliados, poderes diversos para Cody y May y toda una retahíla de escenas jugables inolvidables.