Trailer, Gameplay, & Screenshots
Buy now
About this game
Developer: Daniel Mullins Games
Summary
Inscryption is an inky black card-based odyssey that blends the deckbuilding roguelike, escape-room style puzzles, and psychological horror into a blood-laced smoothie. Darker still are the secrets inscrybed upon the cards...
System Requirements
Recommended
OS: Windows Vista / 7 / 8 / 10
Memory: 6 GB RAM
Storage: 2 GB available space
Gamer Reviews
64074 Reviews
9.60
NA
8.50
First minutes can make you run away from this game but you will do yourself a favor to keep going, it's deeper than you think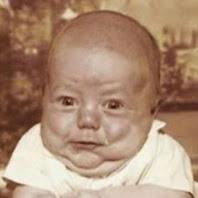 8.00
Very well made roguelike deckbuilding game. Deconstructs the genre. Similar in many ways to Undertale. Don't read too much about it before playing.
Aggregate Gamer Reviews
Inscryption is an utterly demented piece of software in the best of ways. I don't remember the last time I played a game that made me go "what the hell am I looking at" with such frequency and intensity. As previously mentioned, try to avoid spoilers and any other videos showcasing what the game has to offer, try to experience this game with as little information about it as possible. I can't stress how weird this game is. If you are looking for some totally bonkers, absolutely insane, completely lunatic game to play this Halloween, Inscyption has got you covered.
9.50
Inscryption kept my attention until the very end. The plot, the dark theme, and the mysterious mechanics is so well thought out that I have to give it an enthusiastic two thumbs up. The only downside that I can think of is that replayability might be limited after the first couple of play throughs. Even with that said, this title is worth the price of admission.
10.0
Inscryption is a meager $20 on Steam, and I honestly wish they would have charged more for it. I would have paid far more for it. It hasn't won several awards for nothing! With that being said, I do appreciate the pricing because it makes the game available to more of their audience that might not have been able to afford it. If you're at all hesitant, don't be. Just do it. Take the leap, and play Inscryptionfor yourself.