Trailer, Gameplay, & Screenshots
Buy now
Steam
About this game
Summary
In My Shadow takes you through a lamenting dream where you play with shadows in uniquely imaginative ways to solve twisted platforming puzzles. The game tells the story of Bella,a young woman who had a fallout with her family years ago and now finds herself struggling to respond to her father's text message. Her childhood memories come to life as shadows on the wall of her house, and you must use those shadows to solve unique puzzles and help Bella try to let go of her past.o confront herself in her past.
Also available on
System Requirements
Recommended
OS: Windows 10
Processor: 2.4 GHz Quad Core CPU
Memory: 8 GB RAM
Graphics: NVIDIA GeForce GTX 275, ATI Radeon 4770 Series or higher
DirectX: Version 11
Storage: 2 GB available space
Sound Card: DirectX 11 compatible sound card with latest drivers
Minimum
OS: Windows 7 SP1
Processor: Intel Core2 Duo E8400, 3.0GHz or AMD Athlon 64 X2 6000 , 3.0GHz or higher
Memory: 4 GB RAM
Graphics: nVidia GeForce 8600 / GT, ATI Radeon HD 2600 XT
DirectX: Version 9.0c
Storage: 2 GB available space
Sound Card: DirectX 9.0c compatible sound card with latest drivers
NA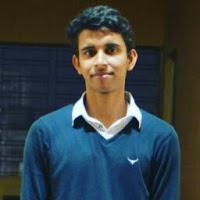 5.00
The story revolves around a girl living her past and jumping obstacles in a shadow realm. You control the object in the environment to help the girl reach the end to watch a cutscene. Concept-wise its good but gets quite irritating when you have to restart if you miss it by a mm. I am glad the dev gave a skip option for the level since some levels are buggy and infuriating.
Aggregate Gamer Reviews
7.00
In My Shadow is only a few hours long, but it's a lot of fun while it lasts, and having to think in different dimensions will keep you on your toes. As long as you ignore its disappointing story, you won't regret picking up this brain-stretching puzzler.
8.50
It might look unassuming, but In My Shadow is a deeply enjoyable puzzle-platforming with great shadow mechanics. The difficulty curve is just right, the puzzles themselves are varied and fun to solve, and I just like positioning armchairs for maximum verticality.
7.50
In My Shadow is a narrative-driven puzzle platformer in which players take on the role of Bella. The levels and puzzles take place at different time periods of her life, culminating in a memorable story. Strong visual and audio design, paired with engaging gameplay shows an impressive effort put in by the developers.