PC - Windows
Hitman: Blood Money
Trailer, Gameplay, & Screenshots
About this game
Developer: IO Interactive
Summary
The fourth in the chilling Hitman series featuring the cold-blooded killer Agent 47. Finding that members of his contract agency, The ICA, are now being quietly (and mortally) eliminated, Agent 47 suspects a larger organization is moving in. Fearing he may be the next target, he heads to America. His jobs now will pay in straight-up cash -- and how he spends the money will affect what weapons he has and what he does next.
System Requirements
Minimum
Microsoft Windows® 2000/XP (Windows 95/98/ME/NT Not Supported)

Pentium 4 1.5Ghz or Athlon XP Equivalent

512MB RAM

100% DirectX 9.0c compatible video card which supports Hardware TnL and Pixel Shader 2.0 (GeForce FX / Radeon 9500 or higher)

100% DirectX 9.0c Compatible Sound Card

5.0GB free disk space

100% Windows 2000/XP compatible Mouse and Keyboard (Gamepads and controller are not supported)
Other Games of the Series
Gamer Reviews
8156 Reviews
9.20
NA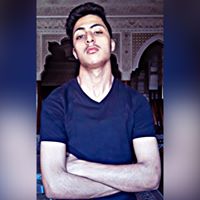 10.00
Aggregate Gamer Reviews
8.00
With Hitman: Blood Money, Tomb Raider Legend, Rogue Trooper, and even the surprisingly fun Urban Chaos, the company has delivered some of the most impressive action titles of the year. Blood Money might just be the best of the bunch, with depth way beyond that of any other action game released this year, sleek presentation and some of the best levels ever created in a video game. A few people won't be able to see the game for what it really is, which is a shame, as Agent 47's latest set of jobs are by far his best yet.
8.20
Part of what's made the Hitman series so well liked is its distinct sense of style, which is unmistakably present in this latest episode. Another great soundtrack from series composer Jesper Kyd effectively sets the tone with a combination of choral tracks and downtempo electronic music. Realistic sound effects and generally good voice acting round out the audio. Some excellent atmospheric lighting and subtle animations, as when 47 hides a kitchen knife behind his back while approaching an unsuspecting victim, further add to the ambience.
8.00
It manages to provide an incredibly compelling experience by consistently setting an intense mood, forgiving player errors and providing numerous options for accomplishing your fiendish goals. Blood Money ramps up its difficulty at a pace that truly promotes learning the methodology required for a clean kill, and that's probably what ultimately will keep you replaying missions in an attempt to score that perfect hit and earn a Silent Assassin ranking. Surprisingly conflicting, this newest episode in the Hitman series succeeds in the face of what would ordinarily be terminal flaws.