PC - Windows
Heroes of the Storm
Trailer, Gameplay, & Screenshots
Get it now
NA
9.60
the good:
-the well known roaster
-the gameplay (with some very original mechanics)
-a well balanced game
-the graphics
-the action (lots of team fights)
-varied games (because of the different maps and characters)
-no 40 minutes long games (more like 20-30)
the bad:
-the community can be toxic
-heroes can take a long time to unlock
-more casual then other mobas
-0.4 for the issues mentioned above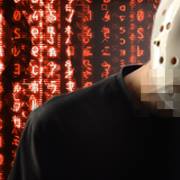 4.60
It's not like LoL.
I read here that "https://www.yardimsayfasi.com/oyun/heroes-of-the-storm-nasil-bir-oyun-1/ " this game looks like LoL has nothing to do with I think.
1.00
There is no surrender option.
Aggregate Gamer Reviews
6.50
It is not a mastery game though. It is not a game most will feel the need to play for hours on end in order to better their skills. It isn't quite what people would call "casual," but it can sometimes feel that way. If you generally aren't a fan of MOBAs or you're new to MOBAs, you'll likely find some enjoyment in Heroes of the Storm. Or if you just aren't interested in the mastery aspect, you may like Heroes of the Storm.
9.00
The competitive ranks are locked behind pay walls or dozens of hours of grinding, but the grind is an enjoyable one nonetheless, with the lure to keep you coming back, especially with friends.
9.00
As it is, I can only look at the unpurchased Heroes as more reason to keep plugging forward. And with as much fun as each Heroes of the Storm game has been for me, I have no problem doing so.