PC - Windows
Half-Life: Alyx
Trailer, Gameplay, & Screenshots
Buy now
Steam
About this game
Developer: Valve Corporation
Summary
Half-Life: Alyx is Valve's VR return to the Half-Life series. It's the story of an impossible fight against a vicious alien race known as the Combine, set between the events of Half-Life and Half-Life 2. Playing as Alyx Vance, you are humanity's only chance for survival.
System Requirements
Minimum
OS: Windows 10
Processor: Core i5-7500 / Ryzen 5 1600
Memory: 12 GB RAM
Graphics: GTX 1060 / RX 580 - 6GB VRAM
Gamer Reviews
56603 Reviews
9.80
NA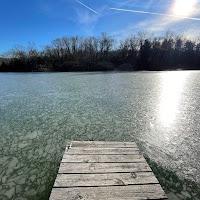 9.50
This game has been on top for VR for years. If you built a VR gaming PC and don't own this game, you are missing out.
This was actually the first and last PCVR game I've finished in the year 2021. Since I'm new to VR gadgets, I finally was able to experience this. It was an awesome experience every VR owner must play this game. The immersion is insane. The mechanics, the storyline, and in-game graphics. This has been one of my dream games to play with. I'm lucky enough to own an Oculus Quest 2 in the year 2021. Enjoyed this game a lot! Especially for first-time VR users like me! Looking forward to playing and finishing more PCVR titles soon!
VISUALS
Artistry: 12/12
Technical Merit: 8/8
SOUND DESIGN
Music: 12/12
Sound Effects & Vocals: 8/8
INTERACTION
Control & Interface: 8/8
Player Agency: 8/8
Accessibility: 4/4
MECHANICS
Feedback & Fun: 9/10
Depth: 5/5
Variety: 5/5
CHARACTER
Narrative: 6/8
Heart: 3/6
Originality: 6/6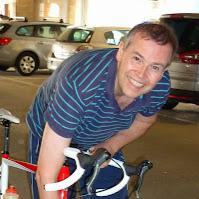 9.00
True to the original Half Life series - but built from the ground up for a full VR experience, As so many others have said, this (still n 2021) is THE game that shows the quality, immersion and graphics fidelity that leaves me so excited for the future of VR gaming.
Half Life Alyx needs a PC but it's 100% worth the investment (you can play on Quest 2 via a Linc Cable or now wireless to if you have a good quality Wifi network)
It can be intense in places, the atmosphere is brilliant, tense and plenty of jump scare moments, but also some calm and truly beautiful scenes looking out over City 17.
Highly recommended.
9.00
In the end, Half-Life: Alyx is a watershed moment for VR gaming, just like how its predecessors were for the first person shooter genre as a whole. It can be an unbelievably scary game at times, thanks to its level, and enemy design, and eerie music, or it can be an excellent shooter, thanks to its solid combat and decent yet effective customization options.
10.0
The format still has its shortcomings and likely always will, but with Half-Life: Alyx, it's very close to realizing its full potential. If you think back to the first time that you visualized what VR would look like and feel like, then you probably envisioned something very similar to what Half-Life: Alyx has to offer. It's immersive, exciting, terrifying, and exhilarating – everything that you would hope for a virtually reality game to be.
9.00
More than anything, the game is a love letter to Half-Life, and there's a real danger the ending will melt the brain of any hardcore fans into just a pile of happy goo. I won't say more than that, but after everything Alyx and I had been through the ending was just as spectacular as it needed to be to honor our adventure. At one point it was the closest a game has ever got to replicating that feeling of being trapped in a dream, where you're trying to get somewhere but the normal rules don't apply. That will stay with me for a long time.