PC - Windows
Grand Theft Auto IV
Trailer, Gameplay, & Screenshots
About this game
Developer: Rockstar North
Summary
In this fourth installment of the popular series, players take on the role of Niko Bellic, a rough-around-the-edge chap from Eastern Europe. Niko has arrived in America, in Liberty City -- a land full of promise and opportunity. His cousin convinced him to emigrate, to join him in his mansion and life of luxury, but as soon as he steps off the boat, Niko discovers the truth about the American way. Still, the wealth, the comfort, the bliss of the good life, it all really is here ... And it's all for the taking.
Also available on
System Requirements
Minimum
OS: Windows Vista - Service Pack 1 / Windows XP - Service Pack 3

Processor: Intel Core 2 Duo 1.8GHz, AMD Athlon X2 64 2.4GHz

Memory: 1.5GB XP / 1.5GB Vista

Graphics: 256MB Nvidia 7900 / 256MB ATI X1900

DirectX Version: DirectX 9.0c Compliant Card

Hard Drive: 16GB of Hard Disc Space

Sound Card: 5.1 Channel Audio Card

Other Requirements: Initial activation requires internet connection; Online play requires log-in to Games For Windows - Live and Rockstar Games Social Club (13+ to register); software installations required including Adobe Flash, DirectX, Microsoft's .NET Framework 3.0, Games For Windows - LIVE, and Internet E
Gamer Reviews
61764 Reviews
6.96
NA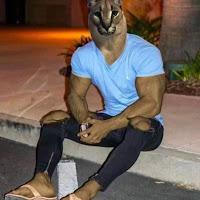 9.20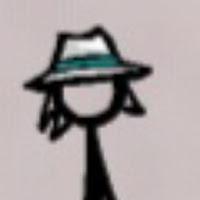 8.70
real story with no happy ending a master piece but with trash optimisation for pc
9.10
A good game with a deep and dark storyline, characters that seem to have real personailties, excellent graphics for a 2008 game and realistic phisics and mechanics. I would say this game is for everybody to try and if you are already a fan of open world games and dark but also exciting storylines, this is the perfect game for you.
Aggregate Gamer Reviews
9.00
Grand Theft Auto IV is a game that, in spite of its technical shortcomings on the PC, you simply have to play. The single-player game, which you can still play long after you complete the story, is the series' best by far, and the multiplayer features are good enough that you'll likely have no problem finding people to play with for many months to come.
10.0
Like Woody Allen and Martin Scorsese, the creative minds at Rockstar have always had a love affair with the city of New York – it's where their HQ is based and home of ex-pats Sam and Dan Houser. The result is that Liberty City is an occasionally breathtaking homage to their city d'amour, rich with detail and stylised interpretations of famous landmarks.
9.20
The PC version comes with a few added features, such as online filters for finding matches, the ability to save clips and edit them together, added graphics and control options, as well as a larger player capacity in some of the multiplayer modes. Though you'll need a high-powered system to truly experience the PC version's enhanced visuals, Liberty City is still a wonder to behold.