PC - Windows
Grand Theft Auto V
Gamer Reviews
542864 Reviews
7.50
8.50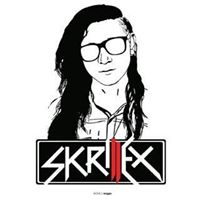 7.00
Walaupun agak susah buat namatin tapi gamenya bosenin walaupun dah tamat buat freeroam
This game has really nice graphics, gameplay and i really like the switching between 3 characters idea affected by the same story. It really is a good game but to me it is mostly because of the missions and heists.
If you just want to free roam its not as fun, this is why I still respect "GTA San Andreas" to this day. Even though the graphics are rather outdated as they should be anyway, it still beats the GTA releases after it in terms of fun when just free roaming and also in terms of the story's concept and duration.
Aggregate Gamer Reviews
10.0
This is the definitive version, replacing the PS4 equivalent, and it goes some way to expunging the memory of the rather botched launch of PC GTA4. Not all the way, as some people are still unable to launch it, with either their hardware/software conking out or their, uh, names failing to be recognised. Neither of these issues (and undoubtedly the boatload of others) are ideal, of course. But get it working, as we did with ease, and GTA 5 is superb out of the gate.
10.0
Grand Theft Auto 5 is a masterpiece of a game, and the PC version is the best way to experience it. Its sprawling yet meticulously detailed map is the high bar to which all other open-world games aspire, and it's incredibly dense with excellent content. With so much to do, explore, and play with, both in single-player and multiplayer, plus great creative tools, it's truly amazing on multiple levels. ...Surprisingly, the PC version is technically excellent.
10.0
Rockstar continues to improve upon one of the greatest games of all time, not to mention getting over the hump that haunted them for the past seven years. While not as significant of an overhaul as when they brought it to PS4 and Xbox One, Grand Theft Auto V offers the most graphical options and accessibilities on PC. ...There's seemingly endless fun to be had with GTAV, and it certainly helps that their online component has grown significantly since it debuted in 2013.