PC - Windows
Grand Theft Auto V
Gamer Reviews
854621 Reviews
8.10
NA

10.00
The way I see it that this game is the perfect open world game can be, and I will tell why.
First: the story
The story was dense and it really has a good details and plots and a lot of memorable characters, and the scenario is will written especially the sarcasm
And it doesn't stop at that point; the game also encourage you to live your own story with choices you have to choose from and a massive open world where you can do whatever you want.
Second: the gameplay
The gameplay was perfect from driving in high speed chases to shooting in a scene fall of action and destruction to the activities you can do in Los Santos every time you feel bored from the missions.

8.20
Really fun to play with friends but the load times are disgusting.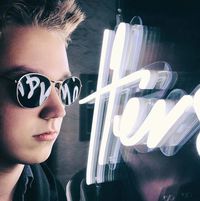 7.80
Single player story was kinda dull and the online was good. If you like grinding.
10.0
So, it's GTA 5 (again), but better (again). Throw in out-of-the-box Heist support as part of a stable version of GTA Online and you've got the complete version of the game, and one that - despite its aesthetic and technical achievements - isn't actually that demanding to run.
10.0
This is the definitive version, replacing the PS4 equivalent, and it goes some way to expunging the memory of the rather botched launch of PC GTA4. Not all the way, as some people are still unable to launch it, with either their hardware/software conking out or their, uh, names failing to be recognised. Neither of these issues (and undoubtedly the boatload of others) are ideal, of course. But get it working, as we did with ease, and GTA 5 is superb out of the gate.
10.0
Rockstar continues to improve upon one of the greatest games of all time, not to mention getting over the hump that haunted them for the past seven years. While not as significant of an overhaul as when they brought it to PS4 and Xbox One, Grand Theft Auto V offers the most graphical options and accessibilities on PC. ...There's seemingly endless fun to be had with GTAV, and it certainly helps that their online component has grown significantly since it debuted in 2013.