Gamer Reviews
3673 Reviews
7.74
NA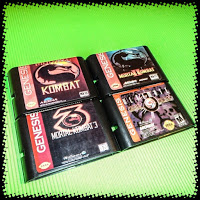 8.50
Can't be compared to gran turismo 5 in simulation, but still good and fun entrance in racing world. And it can offer one thing that gt5 can't, not great, but still better story mode.
Aggregate Gamer Reviews
9.20
The game has incredible arcade form, and I think the Flashback feature is one of the best new ideas we've seen come from this genre in a long time. This type of innovation is very encouraging and gives me hope that perhaps the automotive genre is not as stale as I might have thought. So, if you're in the mood for an absolutely delightful and fresh automotive experience, you owe it to yourself to pick up GRID!
9.00
The all-round presentation is top notch, with fully 3D menus, superb audio work and even an in-game assistant that says your name - if your name is on the large list you're able to choose from. Although it's hard to argue with Gran Turismo 5 Prologue's attempt at photo realism, GRID is simply a more visually pleasing game to look at.
8.70
There are plenty of other racing games on the market, but Grid captures the soul of the track like none other. The crashes are insane, the races are intense, the cars are coated with style and the overall presentation is just plain sexy. Although its car count is low, customization is limited and the repetitive dialogue grates a bit, Grid's stands out as a stylish but serious alternative to both hardcore driving simulations and over-the-top arcade racers.