PC - Windows
Graveyard Keeper
Trailer, Gameplay, & Screenshots
About this game
Developer: Lazy Bear Games
Summary
From the creators of Punch Club comes Graveyard Keeper, the most inaccurate medieval cemetery management sim of 2017.
System Requirements
Minimum
OS: Windows 7
Processor: 1.2 GHz and up
Memory: 4 GB RAM
DirectX: Version 9.0
Gamer Reviews
14182 Reviews
8.38
NA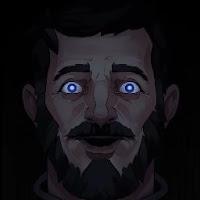 9.20
I've played more than 40 hours in just a week even though I also want to play other games, because this game is so addictive and unique!
A lot of people on Steam have compared this game to Stardew Valley. Well yes, that might be true. But Stardew Valley for adults! Because in this game you won't find any family-friendly jokes.
And don't forget to buy the DLC, it's hilarious!
Aggregate Gamer Reviews
8.00
This game appeals to all who find they have an inclination for existential and pessimistic morbidity, though they want to keep it lighthearted. In addition to being a fun play on death and what that entails, this game also begins to describe issues involving faith, trust, community, ethics, and politics. We highly suggest everyone to play this game and see if it sticks with you as much as it did for us.
7.00
Graveyard Keeper puts in a minimal effort when it comes to setting you up. A helpful arrow directs towards the nearby bishop, inn and blacksmith, which offer a few starting mini tutorials, but afterwards you're mostly left to your own devices. Important details are explained in tutorial messages, some of which cannot be viewed again after closing them. If you don't choose to explore right away, pestering everyone in the village, you'll miss out on recipes and tasks that may or may not be the only way to unlock further tech or progress towards new crafting opportunities. Once you open its tech trees, Graveyard Keeper will begin to feel overwhelming but that's not necessarily a bad thing.
A game trying to be deeper than its inspirations, but ends up digging a little too deep.