PC - Windows
Grand Theft Auto: Vice City
Trailer, Gameplay, & Screenshots
Buy now
About this game
Developer: Rockstar North
Summary
Welcome to Vice City. Welcome to the 1980s. From the decade of big hair, excess and pastel suits comes a story of one man's rise to the top of the criminal pile.
System Requirements
Minimum
OS: Microsoft® Windows® 2000/XP

Processor: 800 MHz Intel Pentium III or 800 MHz AMD Athlon or 1.2GHz Intel Celeron or 1.2 GHz AMD Duron processor

Memory: 128 MB of RAM

Graphics: 32 MB video card with DirectX 9.0 compatible drivers ("GeForce" or better)

DirectX Version: Microsoft DirectX® 9.0

Hard Drive: 915 MB of free hard disk space (+ 635 MB if video card does NOT support DirectX Texture Compression)

Sound Card: Sound Card with DirectX 9.0
Gamer Reviews
16889 Reviews
9.07
NA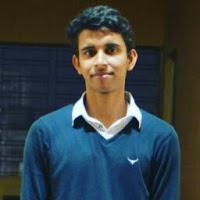 8.60
This is a nostalgic game. This was the first open-world game I played. The city was huge and I used to just roam around the city doing taxi missions. After a long time, I realized there were missions in the game and it is not some simulator where I just use cheat codes and shoot all the NPC's and get chased by the cops and blow police vehicles using Panzer tank. When I finally got a PC at home, I played this game for the whole day and during lunch, when my father was having his lunch, I shot a ton of people and my father was watching it all. He was furious that I was playing such a violent game. From that day I still minimize a game when my father enters my room. The RC mission was the toughest mission and legend has it that it was made by Satan himself. I was the only person who could finish that mission after a few tries and my friends brought me to their home to finish that mission. Good times :D
Aggregate Gamer Reviews
9.30
After the incredible success of GTAIII, it was difficult to imagine Scotland-based developer Rockstar North following up with a comparably outstanding game, especially after just one year. But that's what Vice City is. It's similar to GTAIII only as much as necessary, and it boasts so much new content and so many new types of vehicles to drive and exciting missions to experience that it is certainly not just an attempt to further cash in on GTAIII's success.
9.30
While Vice City is a better title than its predecessor, it does lack a lot of the surprise and discovery of the first title, at least in terms of design. I won't hold that against Rockstar too much. After all, there's not much incentive to innovate when the previous game is still selling like crazy. Still, the few additions they've made make Vice City a better (if not as unexpected) a treat.
9.00
It transcends the very genre it once created, encompassing driving, shooting, exploration, adventure, old-school point scoring and even collect 'em ups, what with the ability to buy up property across the city alongside the traditional package-finding. Sorry to have to go back to that old adage of having a complete "toy set" to play with, but it's hard to actually emphasise just how true that is. Even if there are a few kinks in this new PC version, it's still wonderful.