Trailer, Gameplay, & Screenshots
About this game
Summary
Ascend humanity's last remaining shelter, a great tower-city. The tower is torn by violence, poverty and chaos. Conquer your enemies, discover the secrets of the superstructure and your own origin and obtain the power to challenge The Keymaster.
System Requirements
Minimum
OS: WIN7-64 bit
Processor: Intel i3-2100 / AMD A8-5600k
Memory: 8 GB RAM
Graphics: GeForce GTX 630 / Radeon HD 6570
Downloadable Contents (DLC)
Gamer Reviews
31543 Reviews
9.09
NA
This game is one of the most challenging games I've played next to Sekiro. My controller almost got broke while trying to perfect each level. The concept and combination of Samurai, Guns and Parkour were amazing! I really liked the way how this game was designed. A cyberpunk-style city which I quite admit better compared to Cyberpunk 2077. Looking forward to breaking another controller for the sequel of this game.
VISUALS
Artistry: 11/12
Technical Merit: 7/8
SOUND DESIGN
Music: 11/12
Sound Effects & Vocals: 5/8
INTERACTION
Control & Interface: 6/8
Player Agency: 6/8
Accessibility: 3/4
MECHANICS
Feedback & Fun: 10/10
Depth: 5/5
Variety:5 /5
CHARACTER
Narrative: 7/8
Heart: 4/6
Originality: 5/6
8.00
It's beautiful and a pleasure to play.
Certainly worth a try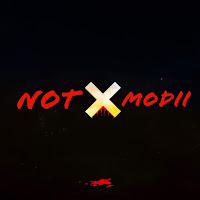 8.40
Core Loop: 8/10
Boredome: 6/10
Sound Design: 4/5
Gameplay: 5/5
Engaging And Flow: 8/10
Replayability: 8/10
Fun: 9 /10
Art: 9/10
Uniqueness: 9/10
Quality: 9/10
Forgettability: 9/10
8.00
There are certainly areas where All In Games could improve for a sequel, but Ghostrunner is a blast. It's one of the best games of the year and something I'd easily recommend to fans of Mirror's Edge or first-person games in general.
9.00
Despite its flaws, however, Ghostrunner is a fantastic platformer. While we would have loved more lore and a more consistent set of boss experiences, these are small pickings for a game that delivers a Cyberpunk dystopia that we loved tearing down.
8.50
All in all, Ghostrunner mixes all the best parkour elements from Mirror's Edge and introduces it to the chaotically symphonic combat of orchestral violence that is Hotline Miami. Run, die, run, and die again; it's brutal in all the best ways and will have you aching for a perfect run. Whilst it does have some issues and can feel a little short, your time in Ghostrunner will be wholly enjoyable, and filled with so many ecstatic moments of blissful victory.