PC - Windows, Mac, Linux
FTL: Faster Than Light
Trailer, Gameplay, & Screenshots
About this game
Summary
The player controls a faster-than-light  travel capable spacecraft belonging to the Galactic Federation, which is on the verge of collapse after losing a war with human-supremacist rebel forces. The player's crew intercepts a data packet from the rebel fleet containing information that could throw the rebels into disarray and ensure a Federation victory. The goal is to reach Federation headquarters, waiting several space sectors away, while avoiding destruction or capture by the pursuing rebels.
System Requirements
Minimum
OS:Windows XP / Vista / 7
Processor:2 GHz
Memory:1 GB RAM
Graphics:1280x720 minimum resolution, OpenGL 2.0 Support, and recommended dedicated graphics card with 128 MB of RAM
Hard Drive:175 MB HD space
Gamer Reviews
45409 Reviews
9.45
NA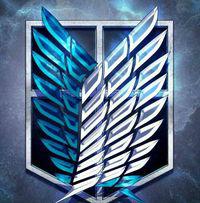 1.00
The developers of the game have ruined it by making the entire game fun and manageable, but making the final boss extremely hard. A great soundtrack and combat system is ruined by the worst developers ever.
Aggregate Gamer Reviews
9.50
Without a doubt, FTL was one of my favorite games of 2012. It is simple, engaging, intense, and addictive. If it was on my phone…I'd never stop playing. In a way, it's a simplified version of the game "Space Trader" that was on the old Palm OS devices. With a perfectly formulated mix of combat, art, and strategy, the game will capture and hold your attention no matter how many times you die on the "Normal" game mode (which is SO hard, not joking).
8.00
The ill-conceived boss fight breaks the established rules to deliver a frustratingly unfair challenge, but the meat of the gameplay itself is an excellent take on one of sci-fi fandom's oldest and most beloved themes. You have to respect that accomplishment when it comes from anyone, much less a two-man studio Kickstarted into a $10 indie game.